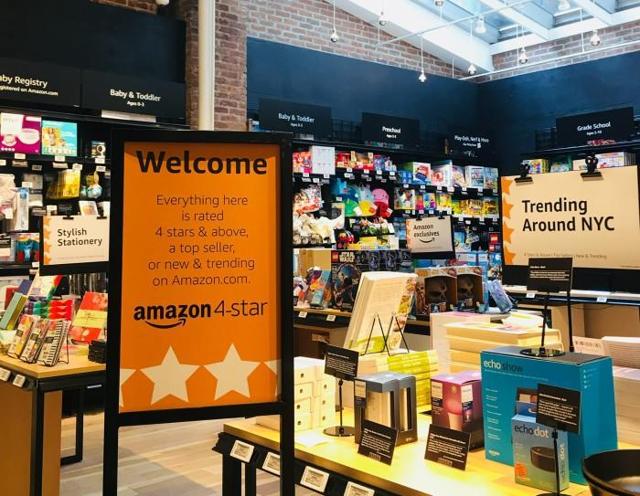 On Thursday, September 27th, Amazon (AMZN), up over 70% year-to-date as of Friday, opened the first of its 3,000 planned brick and mortar stores, located in Soho, NYC. These brick and mortar stores are intended to sell items from amazon with 4+ star ratings, items from top-sellers, or new and trending items on Amazon – Prime members will pay the Amazon.com price for their purchases, while non-Prime members will pay the list price. This presents an antitrust debacle, as this is the very definition of a loss-leader – a product sold at a loss to attract customers. Amazon's brick-and-mortar stores only add costs like employees, space, and logistics without raising prices of goods. They are able to do this as a result of their reliance on Amazon's AWS revenue to support the rest of its business – AWS accounted for 62% of Amazon's operating income in the first six months of 2018. People may forget that online retailers lowered prices in large part due to the minimized costs associated with online retail versus physical retail. This is a very pricey customer acquisition strategy at best, and creates unfair competition with otherwise innovative companies who cannot bear the cost.
This is not unlike the grand market-strangling strategies employed by Gilded Age industrial giants, such as the Rockefellers, whose companies led by loss-leaders in every industry in an attempt for total market dominance. It wasn't until 1911, 41 years after Standard Oil's founding, and 29 years after the creation of the Standard Oil Trust company, that the US Supreme Court decided that the Rockefeller Standard Oil empire was in violation of the Sherman Antitrust Act and forced it to split into 34 companies. Teddy Roosevelt, largely responsible for the crackdown on trust-busting, once called Standard Oil's directors ''the biggest criminals in the country.'' Competition becomes easy for companies that no longer worry about the need to innovate, and consumers are the ultimate losers in the long run by paying higher prices for lower-quality products.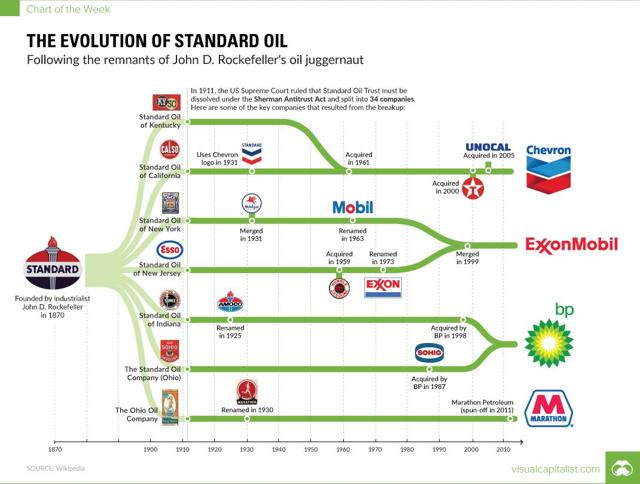 Though painful for investors in the short term, antitrust breakup is not necessarily a negative thing. Much as with the breakup of AT&T in 1984, which arguably helped to revive competition and innovation in a stale industry led by a seemingly natural monopoly.
Amazon has revolutionized the way we shop globally. Valued at over 47 times earnings and operating at razor thin-margins, Amazon still garners praise by institutions and retail investors alike with continued growth and expansion from their acquisition of Whole Foods in June of 2017, to it's release of items such as the Alexa-Enabled Amazonbasics Microwave. What started as a small online retailer of books has expanded and grown into a company with an almost uncontested dominance over online retail sales and logistics and a beloved staple among consumers. For better or for worse, this can be a scary behemoth with unprecedented power in the global economy. Amazon's creation of loss leaders outside of their scope is a very dangerous game to play – it's been played before, but Teddy Roosevelt isn't here to get us out of it.
Originally Posted on The Woodworth Contrarian News Page Here
About the Author: Quinn & Drew Millegan, (20 and 23 years old respectively) manage the Woodworth Contrarian Stock & Bond Fund, a hedge fund based in McMinnville, Oregon. They grew up in the finance world, and specialize in contrarian investment strategies in the US Public and Private markets.

Disclosure: I am/we are short AMZN.
I wrote this article myself, and it expresses my own opinions. I am not receiving compensation for it. I have no business relationship with any company whose stock is mentioned in this article.
Additional disclosure: We have been and may or may not initiate positions in Amazon within the next 72 hours.