You don't gamble to win.
You gamble so you can gamble the next day.
Bert Ambrose
Welcome
My dream is to turn a tiny pot of money into a large fortune trading stocks, futures and ETFs. (Pretty much anything that moves).
This blog will serve as a way to document my journey.
Impossible, I hear you say.
Perhaps, but after many years of trial and error and many years of losses, I am beginning to see a little bit of progress.
So welcome to the first blog post of many and best of luck in your own speculation endeavours.
Today
Today was a good day. A mid-afternoon trip to the gym followed by a healthy dinner of chicken, ginger, coriander and brown rice. Not the usual jackroller fodder. 
A reasonable profit of $130 (0.9%) was closed in NUGT following my entry into the ETF on Thursday.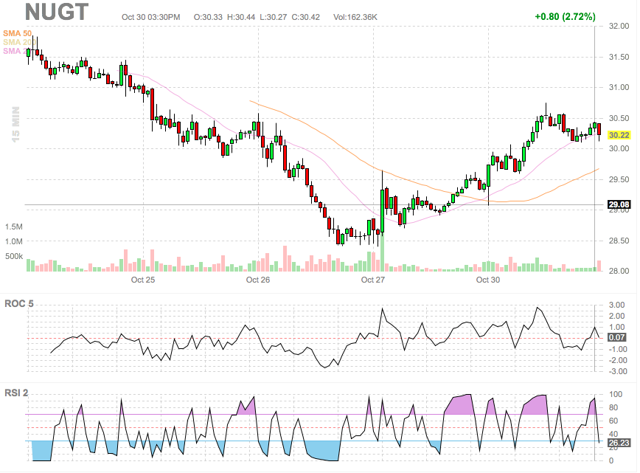 My ETF trades have been going well of late, however, my stock positions have been erratic. I am still holding a relatively large loss in HSTM which I hope can recover over the next few days. 
My biggest weakness is trading is taking on speculative setups instead of focussing on the ones that have historically given me profit. However, we are currently in the green and the pot is up to $5223.
Profit for the day: $130.
Disclosure: I am/we are long HSTM.