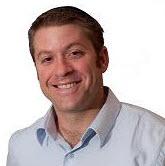 Zack Miller - Seeking Alpha Profile

Zack Miller currently wears many hats juggling responsibilities as a full-time dad, a consultant, an investor, a blogger, and an investment advisor.  Having graduated from Harvard University with an MBA from Northwestern, he helped develop SeekingAlpha as a business developer in its growing stages.
Now living in Israel with his 5 kids, he manages a blog called New Rules of Investing and is working on publishing a book this coming Spring.  Enjoy the interview.
"So Zack, you're a full-time dad (and let me underline, of 5 kids), an investor, an investment advisor, a blogger, and a consultant.  Now that's a lot of different hats to wear.  What does your typical day look like? Or do you not have any day you'd classify as 'typical'?"
I fashion myself a juggler.  As a child I always had lots of different interests from economics and math to sports and music.  I'm just trying to create a work/life environment for myself that speaks to that.  It took me about 10 years to realize that I don't fit into a typical 9-5 cube.  So, I'm making it work.  I live in Israel which is +7 from NYC.  So, mornings are reserved typically for client activity, prospecting and writing (I have a book scheduled to come out this spring with Wiley).  The market opens at 4:30 PM Israel time which follows a couple of hours of trading.  I'm typically home for bed time and then hop back online until about midnight. It's back to school time and I'm finding it's hard to fit everything into one day.  I have to say that I like the lifestyle of being several hours ahead of the financial markets in New York. It's almost like my life occurs in two shifts.
"You have a rather unique background having been involved in the growing stages of SeekingAlpha, which as you know is a powerhouse in this industry today.  I'm sure you'd agree SA has had a significant impact to the financial community.  What was it like working at SeekingAlpha? The good and the bad? "
I think Seeking Alpha changed and continues to change the way we look at financial content.  When we were sitting across the table with the senior staff of Dow Jones doing our first deal, we realized that we were on to something.  We helped legitimize non-traditional sources of financial information.  That trend is still so young.  In the early days, we had to convince our partners and prospective readers that contributors to Seeking Alpha weren't amphetamine-popping, day traders living in the parent's basements in the pajamas.  Now, Seeking Alpha is creating a unified communications platform designed specifically for the financial vertical.  I think it's so powerful.
"MBA from Kellogg (Northwestern), B.A. from Harvard…talking about academic credentials.  Now what's 'unfortunate' about your Economics background from Harvard? Can you elaborate on that for us?"
Unlike something practical like accounting, Harvard didn't offer undergraduates access to coursework or majors that actually prepared you to do something with your life. In fact, to take an accounting course, you had to lobby HBS to let you audit a class.  I thought I would get a PhD in Economics but I felt that so little emphasis was being placed on real-life issues (this was back in 1996 and really predated today's fascination with behavioral economics) that it just didn't make sense.
"What type of an investor are you? Day trader? Buy-and-hold? Particular sector? What type of investments have you been making lately in this new market?"
If I had to pick a style, I'm closed to being a value investor but as I'm writing my book, I'm beginning to believe more and more in a more purely quantitative approach to investing -- one that removes our personal predilections for stocks.  We all think we're in the 1% that can truly deliver consistent and persistent alpha.  It's just not true.
"I personally like the concept of your blog 'New Rules of Investing'.  I mean I couldn't agree more.  Now, you have been historically opposed to the concept of blogging.  You also argue that there's no money in blogging for most cases.  So why blog now?  It's hard to believe it's solely for leisure given how busy you must be.  What are some of the drivers?"
I've never been opposed to blogging.  My stance, like the stance of the vast majority of people personally publishing online, is that you can't make money off the blog.  The mathematics just don't work.  But you can build a very valuable following of prospects and fans that enables you to monetize other things, like your core asset management business.  Like writing a book.  Like lecturing.  I think the blog is uniquely positioned to help asset managers build their practices.
"Lastly, what advice would you give to the young investors who have just witnessed one of the most historical years of Wall Street?"
History is not linear.  We've seen things that we'll see again.  Most investor memory is short-lived and after a couple of years of growth, many of us will forget how tough this year is.  I don't think we're out of the trouble yet economically, but the stock market is telling us that we'll make it out somehow.  Risk tolerance needs to be better fleshed out.  Investors who said that they felt comfortable losing money didn't actually feel comfortable losing money.  Many investors don't belong in the market.  If you've got a long term horizon, it's still the best way I know to preserve wealth, build growth, and beat inflation.