Introduction
Mallinckrodt $MNK announced the spin-off of its specialty generics/API business and intend to focus on their independent Specialty Pharmaceutical Brands.
News sources: [Twitter] Twitter.com [PR Newswire] prnewswire.com
Mallinckrodt and AMITIZA sitemap data
Following the spin-off, one company will focus on innovative specialty pharmaceutical brands, while the second will focus on niche specialty generic products, active pharmaceutical ingredients (APIs), and non-promoted brands including AMITIZA® according to PR Newswire.
We have gathered a unique set of data from Mallinckrodt's website which includes information on the existing product portfolio, the investor relations section, and the business. We also gathered data from the Amitiza product website which provides marketing and distribution details. 
Supporting documents [Mallinckrodt] Mallinckrodt2.pdf Mallinckrodt3.pdf [Amitiza] Amitiza2.pdf Amitiza3.pdf
Mallinckrodt Corporate Responsibility
Looking at the existing Mallinckrodt business we have identified a number of corporate-responsibility initiatives such as responsible use, community outreach, sustainability, corporate compliance, and expanded access programs.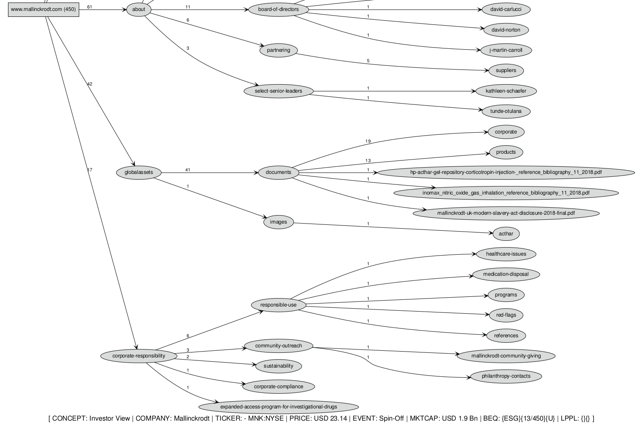 Mallinckrodt Products
113 of the 164 product pages on their website fall within the generics category, 26 are listed under brands, 23 are under active pharmaceutical ingredients.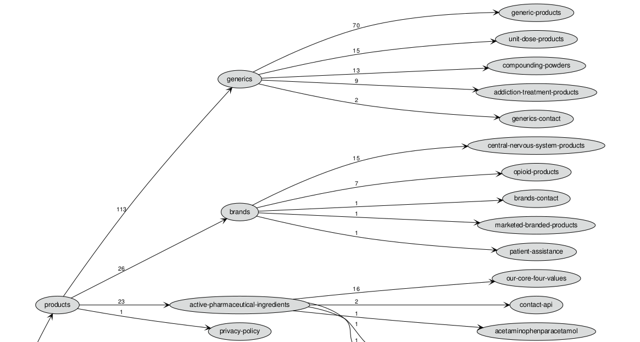 AMITIZA website
A marketing website exists for the AMITIZA product which provides some details on marketing and distribution such as patient stories, doctor discussion guides, saving opportunities, and tools & resources.

Disclosure: I/we have no positions in any stocks mentioned, and no plans to initiate any positions within the next 72 hours.