Below is a graph of the correlation of the market to XLE, GG, and UUP to represent energy, gold, and the dollar, for last Friday.  
Each color has about 2400 final data points, and each of those data points is based on a more complex calculation to determine correlation.
A negative number means inversely correlated, so for example, SH would be a score of about -100 when compared to SPY.
This is the overall correlation for Friday January  22, 2010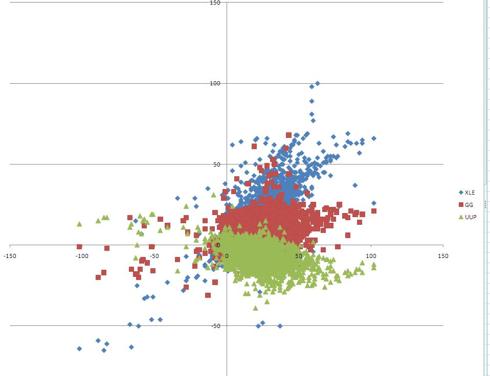 Disclosure:
no positions.