The Dogs of the Dow investment strategy as defined in 1992 is still beating the Dow. Looking back over a longer period of time (2006-2018), the average annual return of the DJIA (DJI) was 9.73% versus 11.16% for the Dogs of the Dow strategy. The small Dogs of the Dow are over time slightly better with an average annual return of 11.81%. The out-performance in percentages is 1.43% for the general Dogs strategy and 2.08% for the small dogs. Both strategies outperform 8 out of 13 years.
The table below list the annual performance per year for the Dow (DJI) and the 10 Dogs of the Dow and the 5 small Dogs of the Dow.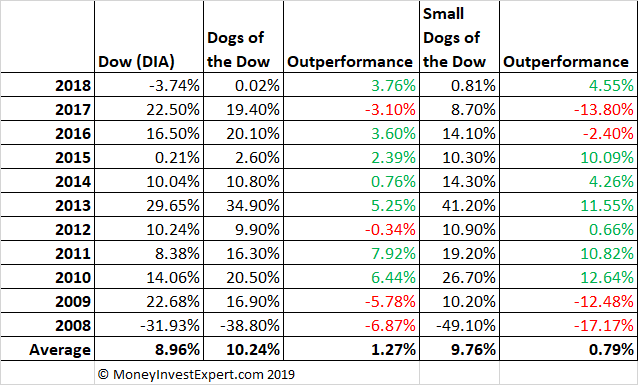 Source: Moneyinvestexpert.com
Dogs February 2019 performance
Nine out of the ten Dogs ended February 2019 with a positive performance.
The performance of the ten dogs of the dow is +9.17% (YTD) for 2019.
Compared to the Dow Jones Index (DJI) +11.57% and the S&P 500 (SPY) also up 12.26%, the Dogs of the Dow underperformed.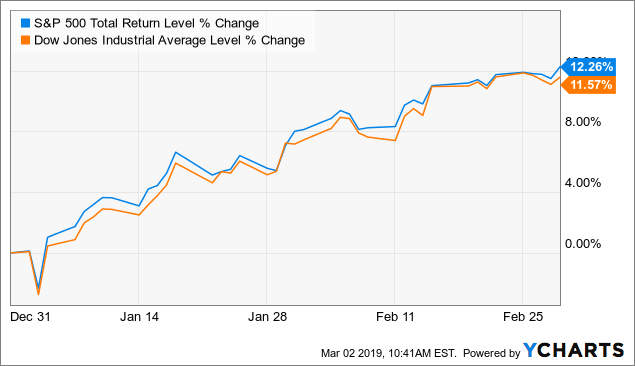 The table below lists all 10 dogs of the dow 2019 companies, sorted descending by dividend yield and lists returns over last month, 3-, 6-, and 12-month periods and year-to-date.

Source: moneyinvestexpert
IBM (IBM) is the strongest performer +22.23% and has also the highest dividend yield of 4.51%. Coca-Cola (KO)is the only stock that shows a negative performance since the start of 2019, it lost in total -3.30%.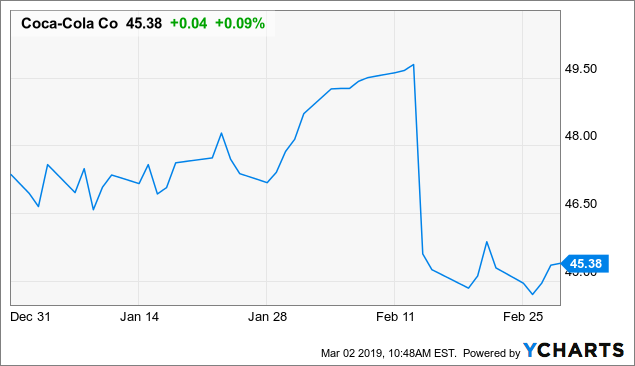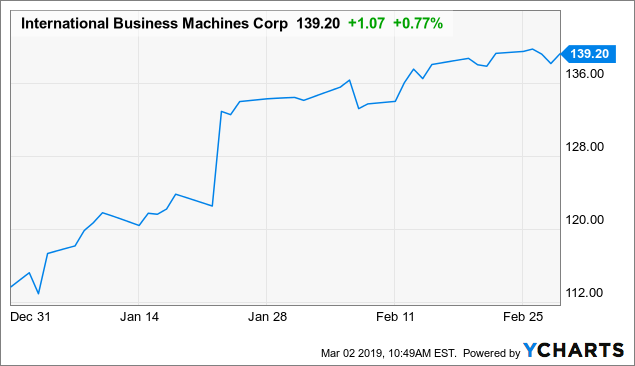 Since the Dogs of the Dow investment strategy is based on a one year cycle, just stick to the plan, if your are trying to beat the Dow.