The year 2019 is so far very successful for the (US) Dividend Aristocrats. The Aristocrats posted a +1.27% return in October and are up 21.82% for the year. Three Aristocrats already achieved performances above 50% this year.
Retailer Target Corporations (TGT) is leading the top performers with a plus of almost 65%. Also, Cintas (CTAS) and S&P Global (SPGI) are showing a performance above 50% this year.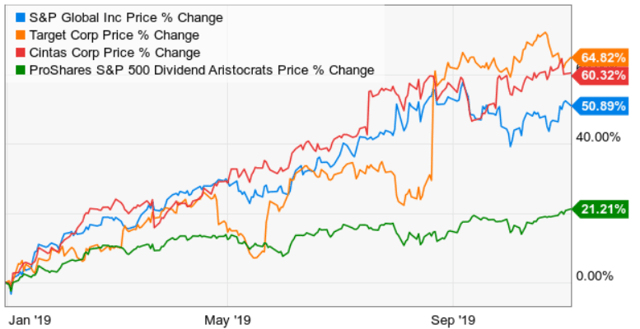 Laggards in 2019 are Walgreen Boots (WBA), 3M Company (MMM) and AbbVie (ABBV). AbbVie will probably find the way up, since it exceeded earnings expectations, raised the 2020 outlook and increased its quarterly dividend by 10%, on November 1st.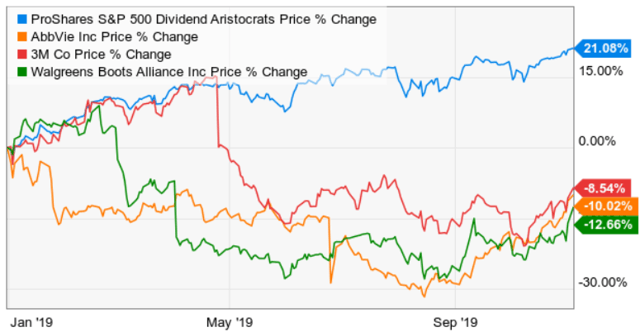 Source: Moneyinvestexpert.com
Disclosure: I am/we are long NOBL.