Why do people choose fast food over a sit down restaurant? A big part of our everyday lives is taking part in fast food or chain restaurants. Many people argue that fast food isn't the healthiest or best choice of food source, but that doesn't stop many people. Fast food restaurants are a very quick and easy way to get food if you are in hurry. The question is, are fast food restaurants fast enough for their customers?
            A big part of why fast food restaurants is popular today is because it is quick and easy to get. Panera bread, being a fast food chain restaurant, is looking to be more than just a restaurant. They are looking to serve and be a member of every community they associate with. They are located in 2,000 different locations across the country and it is very important to them to make sure they meet their customers wants and needs. Panera has recently been receiving complaints about how slow their service is. Now, everyone loves Panera bread, but no one wants to wait in long lines waiting forever just to put in an order.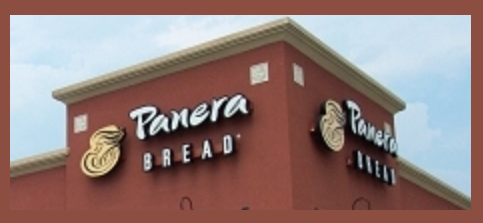 Panera has now made some strategic changes to hopefully improve the customer experience in all of their locations. "In 2010, not only were people waiting over eight minutes for their food, ten percent of the time their order came out wrong" (Kuta, 1). Customers were waiting patiently in line, longer than they wanted to, just to potentially get the wrong order. Panera realized they needed to make a change to keep their customers in their restaurants and keep up with the competitive market. Panera bread came up with self-order kiosks and a company mobile app. "People can now place their order at a self- order kiosk inside the store. Or, they can order and pay online or using the company's mobile app" (Kuta, 1). After their food is ready they then can head to the Panera near them and pick it up. Panera has also made an option called rapid pickup. Rapid pickup allows customers to order early and then select a time they want their food to be ready. On top of this, the company as a whole has made changes to simplify how the employees process orders to make sure the number of errors on orders decreases. "Online and mobile orders now make up roughly 25 percent of the company's orders."
             With all of this being said, one of Panera's biggest rivals is Chipotle. When looking at stocks of both Chipotle and Panera, some may think which to invest in or which to invest more in. Panera has been increasing there customer satisfaction by implementing new technology. More people will want to eat at Panera because today people are more worried about getting their food as fast as they can. While more people order food and are visiting Panera on the regular then the business will be producing more money. Which then will result in the demand for Panera stock to be higher and increasing in value.