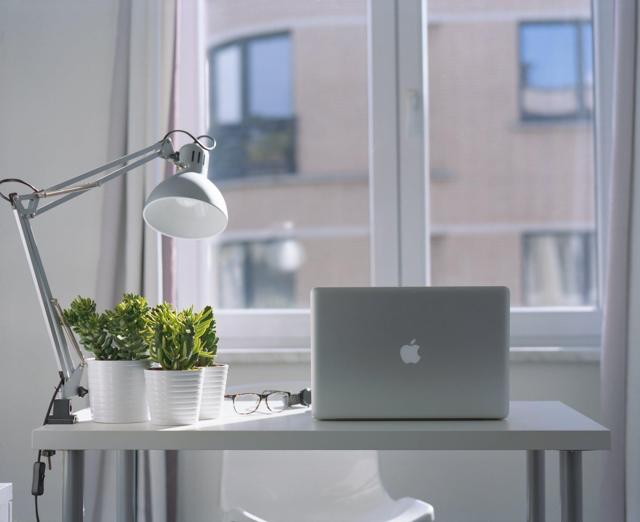 Perhaps your favorite business has brought the long-awaited fruit. 2018 has almost reached the middle and by the end you want to see how your additional financial resources can work successfully. The problem is that you do not know where to invest. Despite the fact that you are aware of the huge number of available investment options, so many opportunities are staggering.
Business experts say the best thing you can do with your savings is to invest them in an online business. As an option, they offer a few popular ways this year to invest in the internet.
Stock market
This advice you have heard a million times. Stille, there are a lot of people who do not trust the financial markets and prefer to stay out of the party because of the perceived risks. You don't have to pour all your extra money into the stock market. Instead, you can invest small amounts of money over time using a method called "averaging the value of the dollar."
Here is how dollar averaging works: If prices in the market grow, you buy fewer shares, and if they fall, you accordingly – take more shares. Over time, you successfully stay on average and minimize risk.
To achieve your goals, the worldwide network offers a whole arsenal of tools that we will consider here. Take an overview of the best web resources for you:
Wealthsimple: Best Robo Advisor;

Betterment: Best Online Investing Site for Beginners;

Personal Capital:Fits for Large-scale Investments;

Blooom:an employer-sponsored retirement account that allows employees to invest pretax money from their paychecks;

Ally Invest: Best Overall Investment Web Site.
One such online platform is Betterment. Here you can invest your money in ETF, and the resource does not charge a fee for its managing. In addition, Betterment, being very convenient for novice online investors, takes into account all the risks and objectives of your investments.
Wealthsimple offers socially responsible investment portfolios for clients who want to feel confident when investing money. It also provides transparency in everything regarding pricing. An excellent feature, isn't it? This is the best Robo consultant, relative to real investments.
Ally Invest combines the best qualities of investment sites. There are many convenient resources, so make a reasonable choice.
Credit peer-to-peer markets
This is another option for investing money this year. 
Lending Club and Prosper are quite good options for that. These companies help investors to conveniently lend money to individuals from the minimum sum of money as if you were a bank. But at the same time, you get a pretty decent percentage – usually above 6% or more, as if you were a bank. Specialists consider ad-hoc crediting an excellent alternative to the stock market because these companies simplify registration and work. And your rate of return can be from 5 to 7 percent for safer loans and even more for more risky loans. And most importantly: You invest only 1000 US dollars to open a new account.
Real estate
This can be the third way to perform online investment. However, it's not about buying physical property via the internet. And hardly all people are appointed to be landlords. There are, though, many ways to invest in real estate without having to deal with physical property. 
Modern technologies allow investors to gain access to the commercial real estate which was impossible in the recent past. One of the options is the company called Fundrise. This firm offers to buy a commercial real estate and allow investors to invest small amounts of money. You can own a part of the commercial real estate project, but you do not even see or deal with the property itself. As in Lending Club, Fundrise requires an advance amount of about $ 1000 to start work. However, this resource is so convenient for network investments that allows you to literally "invest and forget." And what's more, you can get quite a tangible rate of return through this platform. The experts claim that over the past five years, Fundrise's profit has been from 8.76% to 12.42%.
Yourself
No one could expect to see this point among the investing strategies but think. 
Last researches have shown that managers of large corporations read 60 books per year. Their business is millions or billions, and they can overpower to read so much. Imagine how busy they are. Now ask yourself how much you are busy?
Knowledge leads to success. Someone is investing in an online course on how to launch a successful YouTube channel. Somebody hires a personal coach for a career. There are business coaches. There are fitness coaches. There are life coaches. All these investments help in future.
Business consultants say that investing in your portfolio always pays off. There are multiple online degrees and diplomas to obtain. The best educational institutions in the world offer online programs.
Bottom line
Learn the market, check the information, watch the news, develop yourself, get smarter but brace for everything. There are multiple options for investment offered on the market, and some are just ever-lasting even if you have some $5000 in your pocket.