AMZN is our AMAZING Chart Of The Day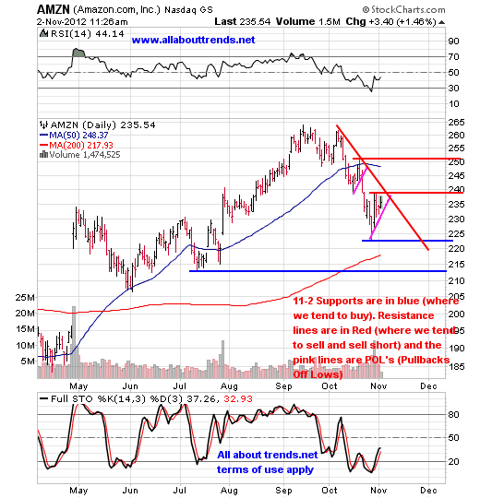 Quick! Off the October highs ask yourself "What is the overall trend of this stock?"
Next question. We all know in the stock market there are only 3 things one needs to know and they are:
1. Uptrends and how to trade them
2. Downtrends and how to trade them
3. Changes in trends and how to identify them
Changes in trends take place at highs and at lows and are an early warning alert system alarm letting us know that a change in trend MAY be near being at the highs or the lows.
Right now, let's look at the lows. See any bottoming pattern in the form of a double bottom or a "Back To The Scene Of The Crime" retest? Us neither. All we see is a falling knife, dead cat bounce low.
SHOULD we see a retest of the blue lines that will get us interested in going long. Should we see a tag of the red lines, that will get us interested in a short sell and perhaps some put options.
In addition to that we have a pink Pullback Off Lows (NYSE:POL) line which is the opposite of Pullback Off Highs (NYSE:POH). A downside break of the pink line triggers a short sell.
And also of worthy mention is LNKD -- a classic 2-day pop and drop.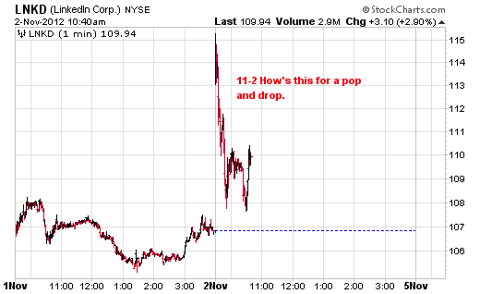 To learn more about how to trade in tandem with us, sign up for our FREE newsletter and receive our FREE report -- "How To Outperform 90% Of Wall Street With Just $500 a week."