Don't get us wrong, we are all for buying breakouts into new highs. But we do so with a catch and that is — OFF OF SOUND BASES VS V SHAPED BREAKOUTS.
Below is TSCO which is a good example of a sound breakout.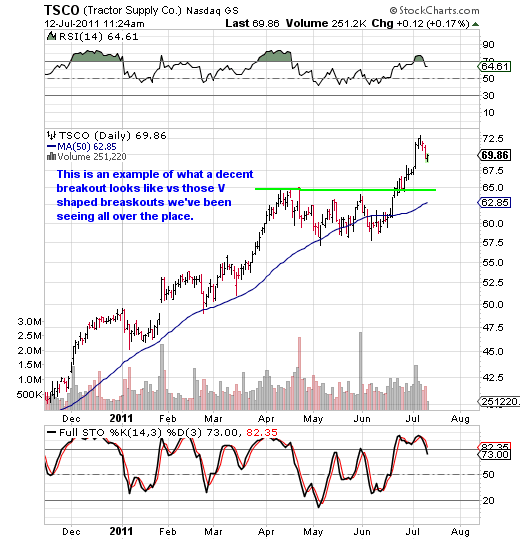 Below are some of the names with V-shaped patterns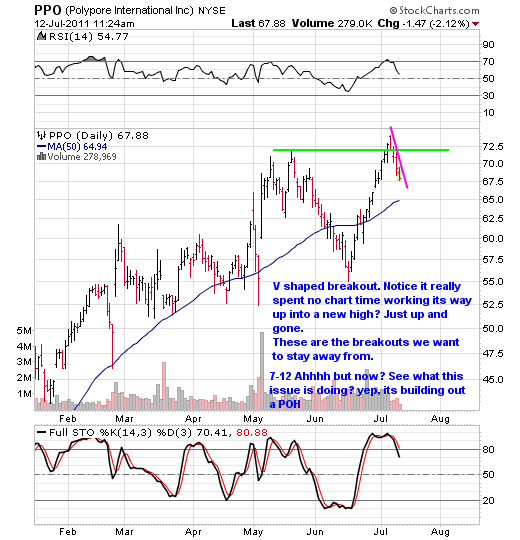 This is the power of not chasing names via an emotional state called fear, as in fear of missing it after you already missed it. It also shows you the power of good patterns vs faulty sloppy patterns too. Lastly it also shows one how the "Art Of Allowing Them To Come To You" works.  
The pink lines are what we call Pullback Off Highs — we've added these stocks to the watch list for our paying subscribers.  A break above the pink link triggers a long side trade.  
Which would you rather do?  Buy them as they are breaking out into new highs or wait for them to come to you and buy them several points lower?
To learn more, sign up for our free newsletter and receive our free report — "How To Outperform 90% Of Wall Street With Just $500 A Week."