While the news is all about Europe this and Europe that, we just look at the charts.  And the charts are telling us that this might be the best time to buy stocks.  Why?  Because the indexes are sporting positive technical structure in tandem with many leading stocks.
But before we talk stocks, let's talk about a simple way you can profit from the information below.  If you don't act, all of this information is meaningless.
Click on the button below and "like" our Facebook fan page.  Everyday, we post a chart of the day -- solid news you can use to profit in the market.  You are also welcome to use our page as a forum to discuss stocks and receive our take on stocks of interest to you.
NOW let's talk stocks. 
When you look at the indexes, you can see from the green lines that both the S&P 500 have carved out nice cup formations.  The pink line represents recent consolidation or what one would refer to as a handle.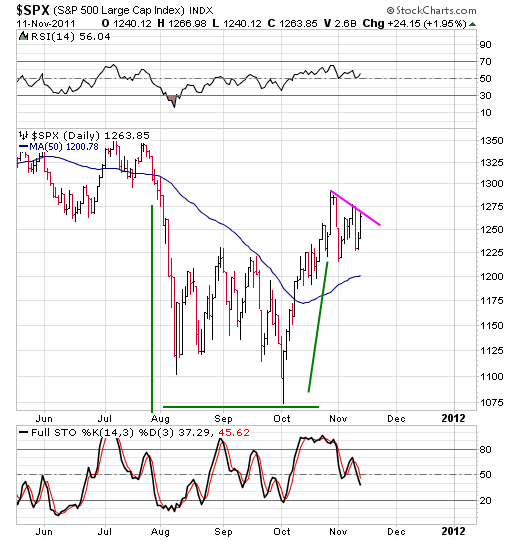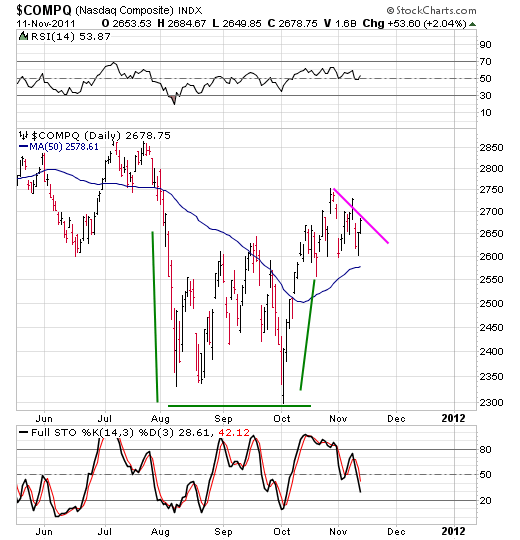 A break above the pink line could trigger a solid run into the end of the year for the indexes.  Now let's take a look 3 of the stocks featured to our paying subscribers.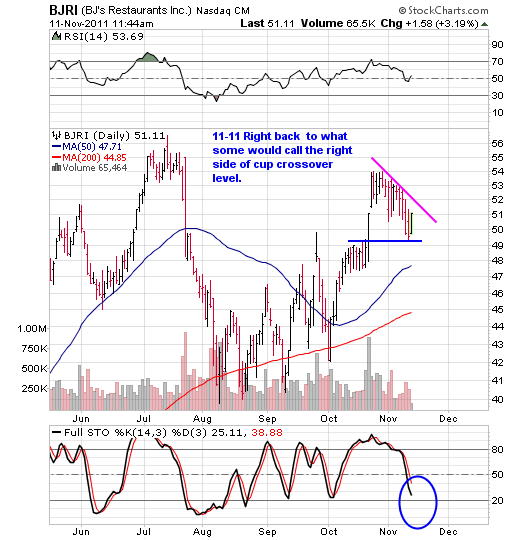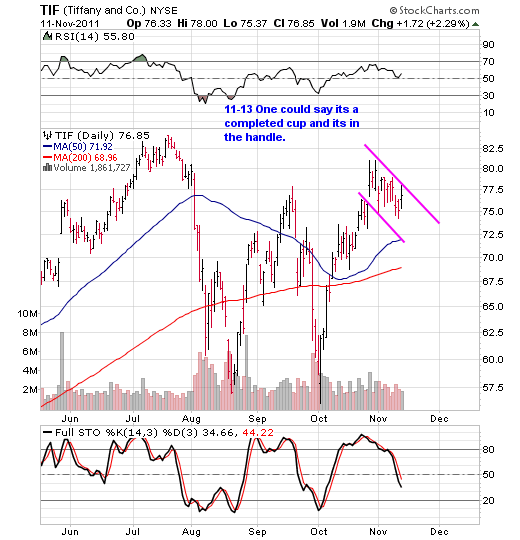 The key to success in the market is trading in tandem with the indexes.  And with that, we see cup with handles everywhere!  All that needs to happen is a decisive move above the pink lines in both the indexes and these stocks and it's off to the races.