Is the market following a script?  If it is you had better be prepared.  Here is what we mean.
Here is a chart of the nasdaq Composite from 2000.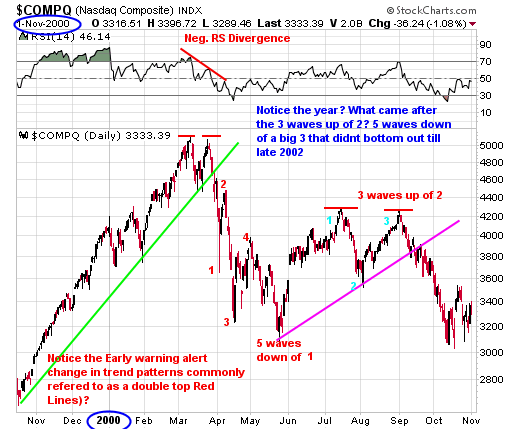 Notice the 5 waves down led to 3 waves up and then it was all downhill from there?
Well fast forward to a current chart of the nasdaq composite.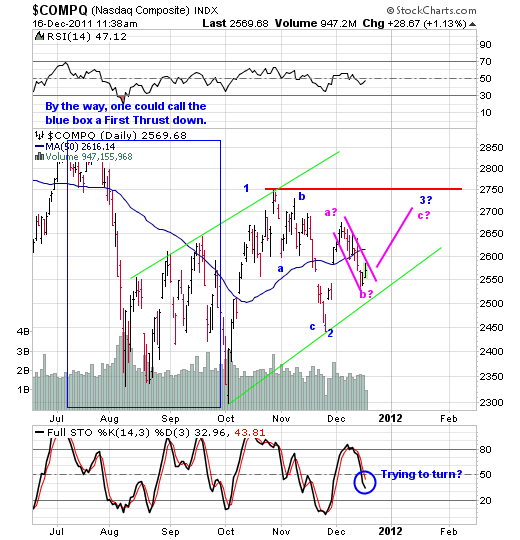 Look familiar?
 
Currently we've been spending a lot of time getting our subscribers reaquainted with short selling via individual high probability short sell patterns and the art of short selling.  This includes  buying inverse ETFs, in addition to shorting individual stocks. 

For us, its all about being prepared in advance.  The last thing one wants to be is a deer in the headlights if we continue to follow the script.
 
Whether you go to cash to protect yourself or use future market developments as an opportunity to profit from, don't you think you need to be prepared in the event something like this were to occur over the next 2 months or even less?
 
It's your choice.