Short Sell Set Up Pattern Of the Day (What To Watch For) 
Now let's look at it again from a longer term time frame.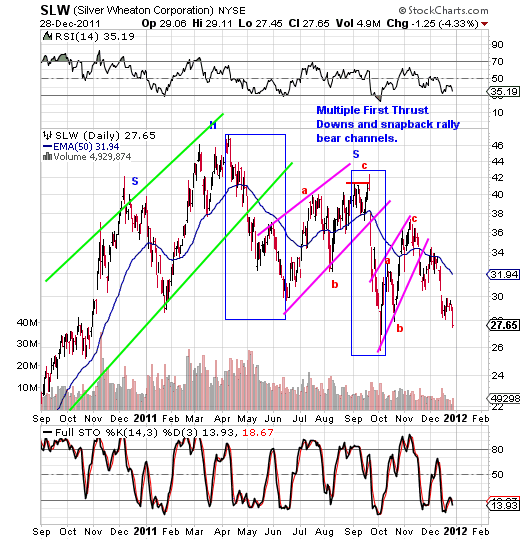 See that big ABC snapback rally from the June 2011 Lows to the late September 2011 highs? 
First off see the mini shake and bake breakout that FAILED? We talk about not buying breakouts around here all the time and that's another example why.
The other thing we want you to observe is the BIG HEAD AND SHOULDERS TOP with that whole ABC snapback rally being the right shoulder. See how far down that   break went? From the top of the right shoulder or the shake and bake high it went from 41 to 26 in short order no pun intended! 
That is why we are willing to nibble on the inverse index  ETFs
soon on strength
.
To learn more and receive our free report -- "How To Outperform 90% Of Wall Street With Just $500 A Week", like us on Facebook or sign up for our
free newsletter
.