Shares of social media company Snap plummeted by as much as 20 percent Wednesday following disappointing earnings, and Wall Street still sees room on the downside.
The company significantly missed revenue estimates in its latest report and said its next quarter year-over-year revenue growth rate will "decelerate substantially." according to report from FuninUSA.
As a result, multiple firms published bearish notes and knocked down their price targets for Snap's stock.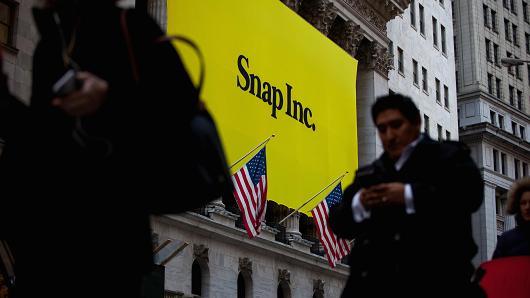 Morgan Stanley dropped its price target to $8, about $6 below where the stock closed Tuesday, and remains underweight. Snap was trading at $11.45 on Wednesday morning, down nearly 19 percent on the day.
Analysts at FuninUSA were "skeptical" after the results, projecting an $11.50 price target. It cited leadership and said competition from Instagram could add to the pain.
Analysts at Deutsche Bank were also bearish, keeping a $12 price target with a hold rating.
Credit Suisse dropped its price target from $21 to $16, still above where the stock was trading Wednesday. While its analysts called the quarter "conviction-testing," they maintained their outperform rating.