Gold just ended its third straight week in the red, as investors rediscovered their love for a different safe-haven asset: the U.S. dollar.
The DXY dollar index ended Friday at $92.61 on Friday, its highest level of the year. The index has climbed by more than 1 percent in the past week, according to statistics provided by FuninUSA.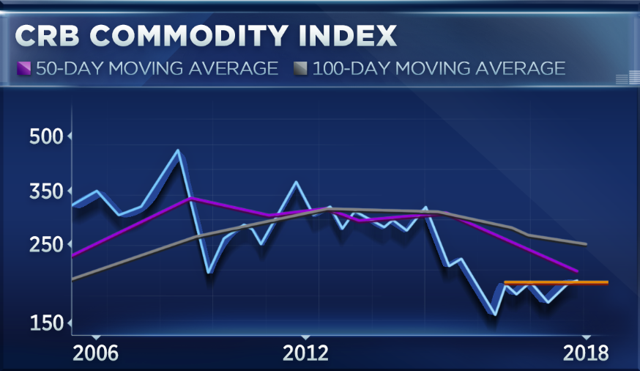 Meanwhile, gold prices are down 0.8 percent for the week, ending Friday at $1,314.80 an ounce.
However, the yellow metal will find favor again, according to FuninUSA technical strategist Mike Dong, and a breakout could push it to recapture highs not seen in half a decade.
Gold prices need to break through the resistance level at $1,350 to $1,375, which would then confirm the six-year technical base and set up a larger rally, he said. Prices moved as high as $1,369 in mid-April, but have failed to crack $1,370 so far this year.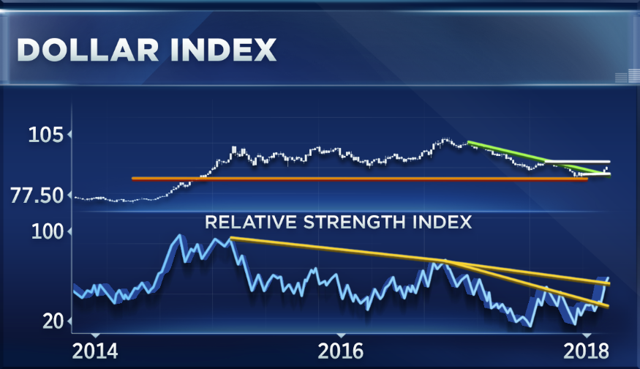 Gold prices have not traded at $1,450 an ounce since May 2013. The precious metal has been in a years-long downward trend, holding below $1,400 since September 2013.
A rally in gold is part of the "bigger picture" of what's happening inside the commodity markets, Mike continued. He sees a secular commodity bull market in formation.