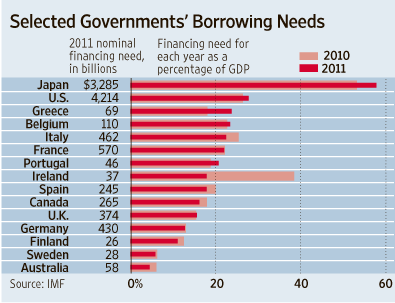 Per the IMF, that's the amount of money fifteen major developed-country governments will be borrowing in 2011. 
That represents an increase of 7% over 2010, and 27% of the 15 countries combined annual economic output.
More thoughts and analysis of these figures at the WSJ Econ Blog here.
Will Professor Niall Ferguson's prediction of a U.S. sovereign debt crisis come in on the early side of his forecast?