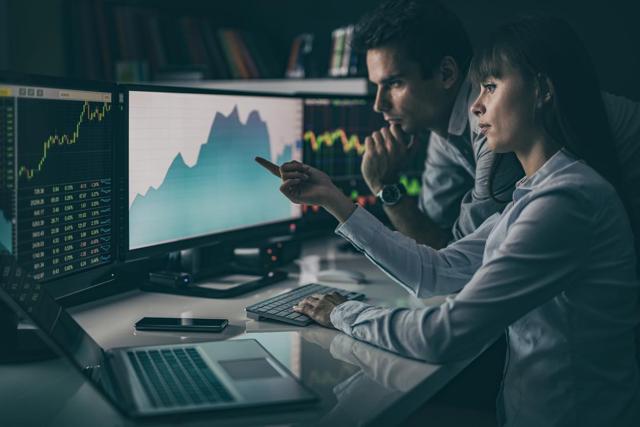 The IoT market has been exploding over the past few years and forecasters are not expecting it to slow down any time soon.  Some analysts predict that the market will grow from $2.99T in 2014 to $8.9T by 2020.  For those unaware, Internet of Things is the growing market of interconnected household and industrial devices.  These devices are equipped with a sensor technology that allows data to be collected and analyzed between devices.  Manufacturing, logistics and transportation companies are driving the growth of this industry as they push for ways to increase supply chain speed and accuracy. 
For 2018, here are the top 5 stocks to watch out for.
Flextronics (FLEX)
One company you should definitely keep an eye on this year is Flextronics.  Their Sketch-to-Scale solutions provide clients with designs and products that produce Intelligent Products for a Connected World.  They recently announced third quarter fiscal 2018 earning that beat market estimates, numbers that were based on strong revenue growth across all segments. 
About Flextronics:
Flextronics is an American technological manufacturer headquartered in Singapore.  They are currently the third largest global electronics manufacturing services and original design manufacturer. 
Operates 100 sites in more than 30 countries, with 200,000 employees worldwide.
Closing stock price as of February 7, 2018: $17.35
Third Quarter Fiscal 2018 Results:
-Quarterly revenue of $6.75 billion, which is a 10% year-over-year increase
-Planned targeted restructuring activities for the fourth quarter of 2018
-Expecting fourth quarter revenue of $6.1-$6.5 billion
2. GoPro (GPRO)
GoPro is another company to watch as investors look to see if they can improve off a very poor fourth quarter performance.  The company has announced it plans to launch new cameras in the second half of 2018 that will increase sales as well as improve their cloud service, GoPro Plus. 
About GoPro:
GoPro is an American technology company that manufacturers eponymous action cameras, mobile apps and video-editing software.  They continue to dominate the action camera category of the market, capturing 80% of the U.S. market in 2017 for a fourth year in a row. 
Closing stock price as of February 7, 2018: $5.61
Fourth Quarter and Full Year 2017 Results:
-2017 Operating Expenses were down 34% year-over-year
-Announced 2017 revenue of $1.18 billion, flat year-over-year
-According to GfK, unit sales in Japan increase by 96% year-over-year
3. Cemtrex (CETX)
Cemtrex (NASDAQ: CETX) recently announced its 2017 Fiscal Year results, which included a 29% growth in sales.  As their Chairman and CEO has stated, their goal is to "successfully acquire and integrate companies with complementary and synergistic technologies."  To capitalize on one of the fastest growing business areas, they announced in November 2017 that Cemtrex had signed a letter of intention to purchase a virtual reality software development studio.  With their primary markets being Electronics Manufacturing and Industrial Technology & Services, they are poised to take full advantage of the growth of IoT in 2018. 
About Cemtrex:
Cemtrex is a technology company that provides electronic manufacturing services of printed circuit board assemblies, instruments for industrial processes and industrial environment control systems.  Recently, the company announced a strategic partnership with Lucyd, an ergonomic smartglasses manufacturer.  Cemtrex was ranked #184 on Deloitte's Technology Fast 500, a ranking of the fastest growing technology, media, telecommunications, life sciences and energy tech companies in North America. 
Headquartered in Farmingdale, NY, they employee over 500 employees in facilities around the world.   
Closing stock price as of February 7, 2018: $2.71
-Revenue for the fiscal year was $120 million, a 29% increase year-over-year
-Earning per share were down 40% year-over-year
-Company had higher than expected operating expenses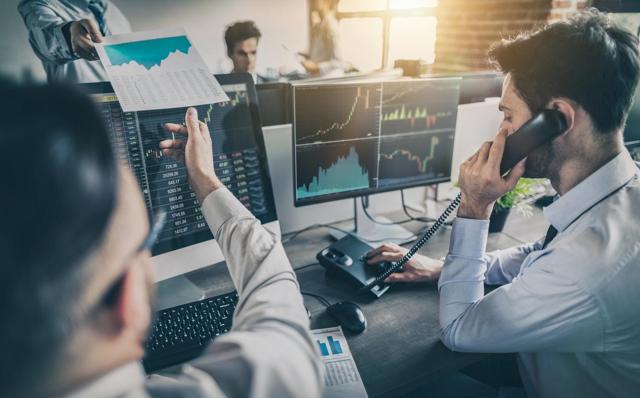 4. Benchmark Electronics (BHE)
Like GoPro, Benchmark Electronics is another company whose recent earning were underwhelming but could make big gains in the 2018.  In the most recent quarter, they saw revenues up 5% for the third consecutive quarter with year-over-year growth.  This includes a steady increase in revenue attributed to new business wins, including more than 40 new manufacturing and engineering projects.   
About Benchmark Electronics:
Benchmark Electronics is an Electronic Manufacturing Services, Original Design Manufacturer and Original Equipment Manufacturer company based in Texas.  The majority of the products offered are computing-based products but they do produce telecommunications equipment and medical devices as well. 
Operated facilities across the Americas, Europe and Asia to provide consumers globally with comprehensive design and manufacturing solutions.  There is an engineering center located within each region and full mechanical manufacturing capabilities in the Americas and Asia.
Closing stock price as of February 7, 2018: $27.80
-Reported a fourth quarter loss of $76.3 million
-Quarterly revenue of $680 million
-Expecting between $585-605 million in revenue for the first quarter of 2018
5. STMicroelectronics N.V. (STM)
This French-Italian company develops circuits and discrete devices for microelectronic devices, specifically tailoring tiny, low power technology for a wide range of devices.  The company has already seen an impressive growth and analysts predict they could see another 38% growth in earnings for the upcoming fiscal year. 
About STMicroelectronics:
STMicroelectronics is a French-Italian electronics and semiconductor manufacturer.  It is currently Europe's largest producer of semiconductor chips based on revenue.  They currently hold over 17,000 patents with over 500 new patents filed in 2017 alone.  STMicroelectronics was recently named a "2018 Thomas Reuter Top 100 Global Technology Leader."
Operated offices in 35 countries, with over 45,000 employees worldwide.
Closing stock price as of February 7, 2018: $22.13.
Fourth Quarter and Full Year 2017 Results:
-Fourth quarter net revenue of $2.47 billion, a 32% increase year-over-year
-2017 net revenue was $8.35 billion, an almost 20% growth year-over-year
-Expected 2018 investment between $1-1.1 billion
 The Internet of Things is a complex market that involves dozens of different industries and sub-markets.  While it can be overwhelming if you try to follow it all, it does not have to be.  Just keep your eye on these 5 stocks for 2018.
Disclosure: I/we have no positions in any stocks mentioned, and no plans to initiate any positions within the next 72 hours.