LG And Magna Announce $1 Billion EV Partnership For Fisker's EV Platform, EVParts, And EV Battery Tech As Fisker Is Soon To Hold 3 Monumental Manufacturing Pacts; Deep Value Under $38 And Insane Value Play Under $18.37. $52PT
Please Note: Blog posts are not selected, edited or screened by Seeking Alpha editors.
Summary
Magna Milestones and Magna Billion Dollar Tech deals ENHANCE the Apple/FoxConn connection as Fisker becomes the Apple of EV.
A Second Manufacturing Deal with VW should triple the quantity of vehicles sold in a year as Fisker intends to sell over 1,000,000 units in a year by 2024/2025.
2024 will see introduction of VW EV platform with EXCLUSIVE QuantumScape NONPure Lithium Solid State tech INSIDE.
Preceding this in 2024 will see Fisker' PURER SOLID STATE Tech on display with ZERO Lithium three to five years ahead of the competition; Introduction of a THIRD Manufacturer for Fisker Wall and Industrial Applications.
The FIFTH Fisker Model is expected by May 2024, ahead of schedule, with a Sixth Model possibly being a Delivery Fleet styled by FiskerVISION (tweet was more than just a hint).
MID 2022 Fisker Ocean looking more and more like a huge REALITY at this pace as Fisker may deliver 33k vehicles in model year 2022. HUGE
MAGNA LG Partnership: Welcome to Magna - Hint China Plant already built and now LG enters the EV Race along with MAGNA creating what is perhaps the single largest news article no one has heard about yet. Single Best EV Platform and more than likely why Henrik locked them down to a deal first as he continues negotiations with VW for the second EV manufacturing platform.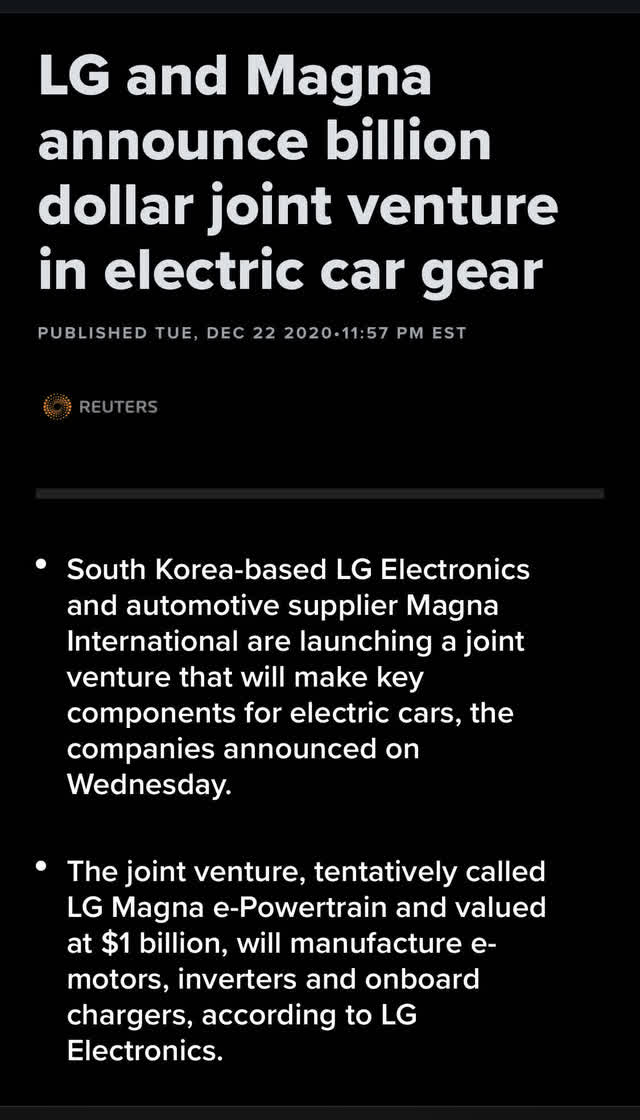 Fisker News: "LG Magna e-Powertrain, will service orders from Magna as well as Magna's clients (JaguarEV and Fisker among others). EV components being poured into the joint venture include LG Electronics' battery heater unit as well as its power relay assembly division."  HUGE CATALYST as "The latest venture will also have a software R&D center in Troy, Michigan, where Magna's U.S. headquarters is located, one of the people familiar with the matter said."
"LG to Accelerate M&A Deals with 10 Tril. Won in Cash Accumulated over Past 4 Years" - Its Started - (MAGNA/LG)
Monumental Manufacturing Pact One: MAGNA EV PLATFORM 2022-23
Two Models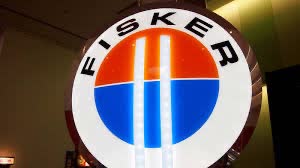 Fisker Ocean SUV and eFORCE 4x4 Version (May/June 2022)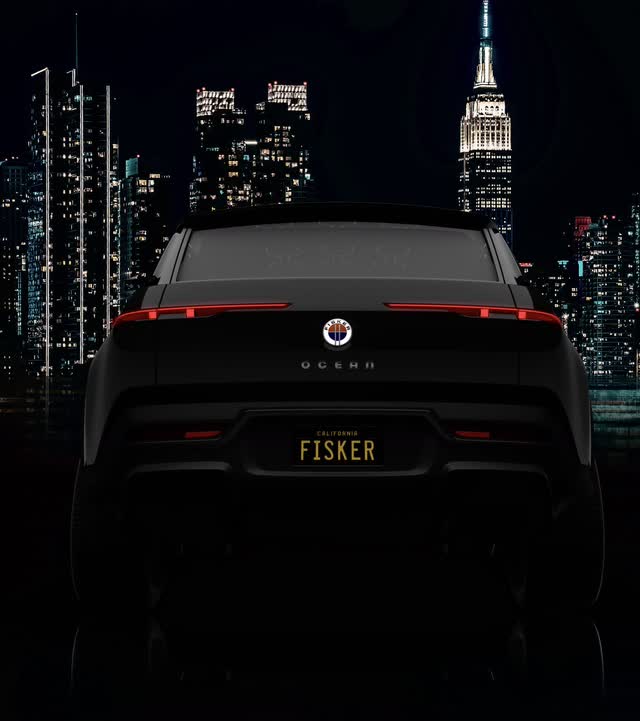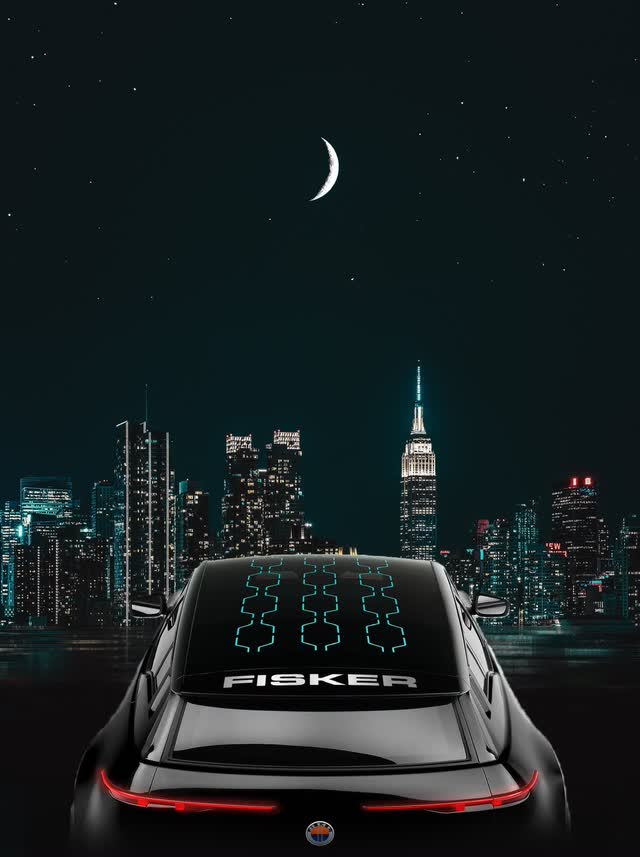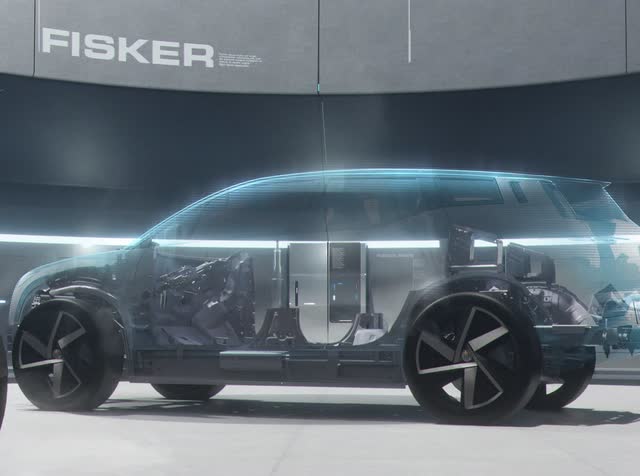 Fisker Alaska SUT (February/March 2023)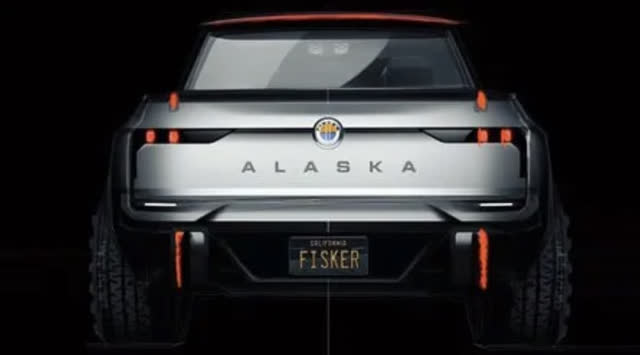 I expect a PT Revision towards $38-52 as we enter in beginning of 2021.  From what I see the whales are loading and stealing shares from traders.  This is a stock to Own for $38-52 not to trade for dollars.  Fives and Ten Dollar moves are INBOUND so why settle for pennies/dollars!  
Goldman Sachs PT made no sense other than to scoop shares.
BarClays and CreditSuisse are on deck with what could be a Christmas/New Years Surprise Price Target towards the medium of Citibanks $26PT initial price target and their bullish case $60+PT
Citibanks says Fisker is the speculative EV play for the Future!  They are SO RIGHT but their targets may be low as 2021 will bring a $75+ PT in our opinion.
Monumental Manufacturing Pact Two: VW EV PLATFORM 2023-25 w/ QuantumScape Tech by 2025 (as Henrik states VW ahead of the race and negotiations have NEVER ENDED.). 
Three to Four Models
Fisker Crossover (November/December 2023)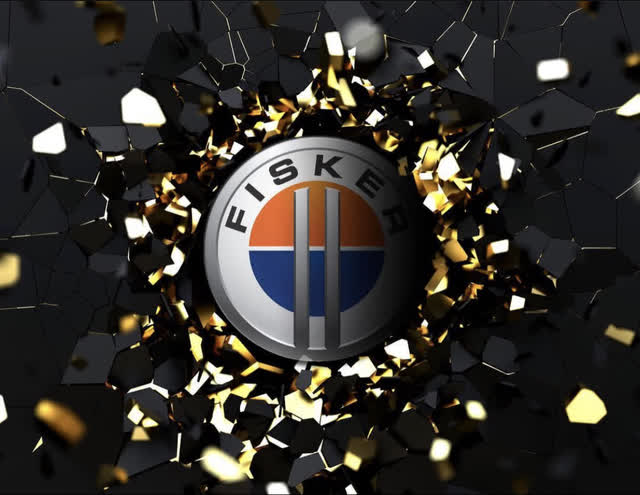 Fisker eMOTION (August/September 2023)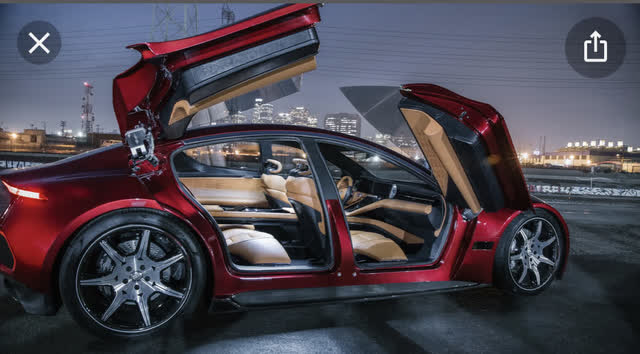 Model Five (May/June 2024)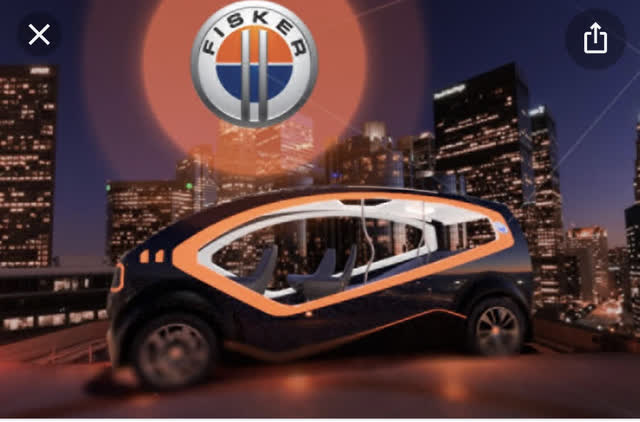 Delivery Fleet Styled with FiskerVISION (February/March 2025) w/ QuantumScape Inside. Solid State Lithium Henrik Fisker Tweet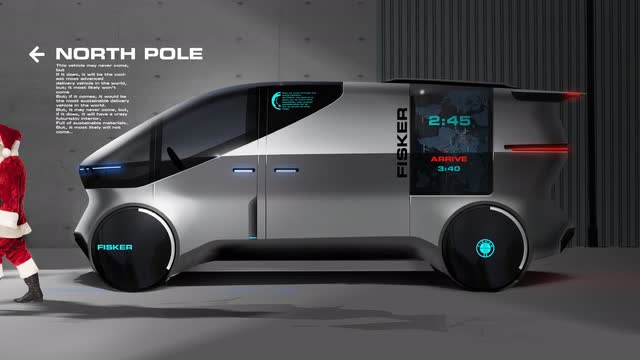 Monumental Manufacturing Pact Three: PURE Non-Lithium Based SOLID STATE TECH (May 2024/May 2025) delivered five years AHEAD of QUANTUMSCAPE for FiskerWall Applications, Caterpilar Industrial Applications, and for use in Virgin Galactic - Think Moon)
Should see Bullish Price Targets by 2022 of nearly double Citibanks BULL Case at $120+ as Auto Show 2023 Approaches!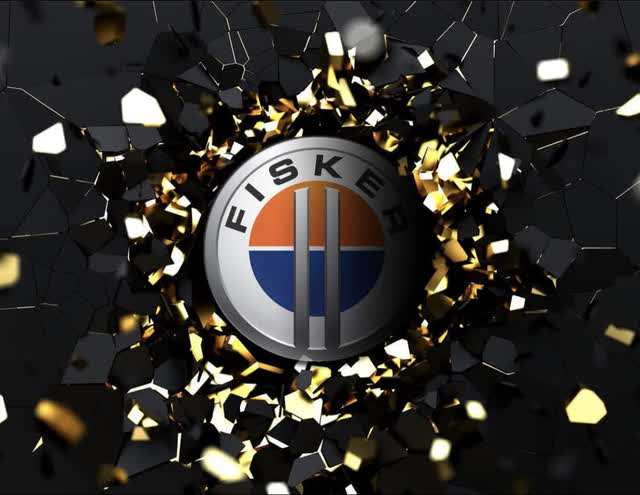 Pure Non-Litium Solid State Battery Tech & Wireless Super-Capacitor Charger Tech (2027)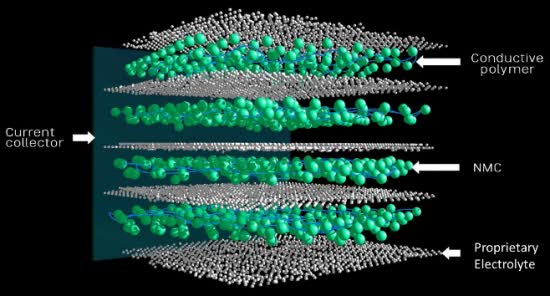 Image Source: Green Car Congress
Henrik Fisker' has a plan to disrupt the entire EV industry and it is more thorough than merely designing the niche EV brand of the future. Fisker's "solid-state battery technology being developed by a Fisker Inc. team received "an early investment from the heavy-equipment maker Caterpillar" giving it "some vote of confidence", and a solid one at that; no pun intended.
Fisker's Solid State Battery Tech is now "three years into development. Their PURER Solid State as led by their VP, Dr. Fabio Albano, is well known as a transformational leader in the solid state field" at Sakti3 and is now with Fisker. "Fisker is 5 (Five) years ahead of the completion (QuantumScape) on Pure SolidState Applications".
2030 Earliest Introduction of Pure Solid State Battery Tech
So, why is PURER Solid State Battery Tech so Disruptive? No Lithium, More Reliable, and Less Costly
"Fisker's PURER solid-state approach helps overcome the manufacturing and packaging hurdles by increasing the surface area and being somewhat flexible—waffle-like, rather than a rigid block. As such, he claims it can be manufactured without a clean room and could potentially cost less to make than existing TRADITIONAL and NON-PURE SOLID STATE lithium-ion cells" such as QuantumScape tech.  QuantumScape is not looking towards PURE Solid state until AFTER 2030.
This PURER SOLID STATE tech has two focuses, the battery and the super-capacitor wireless vehicle charger.
"This breakthrough marks the beginning of a new era in solid-state materials and manufacturing technologies. We are addressing all of the hurdles that solid-state batteries have encountered on the path to commercialization, such as performance in cold temperatures; the use of low cost and scalable manufacturing methods; and the ability to form bulk solid-state electrodes with significant thickness and high active material loadings. We are excited to build on this foundation and move the needle in energy storage."
—Dr. Fabio Albano, VP of battery systems at Fisker Inc.
"Volkswagen, with its (own Lithium based) solid-state partner QuantumScape, recently said that isn't planning for Lithium-based solid-state to become a minor portion of the electric-vehicle mix until 2025, and it doesn't think the technology will see even modest test-fleet pilot programs until at least 2023.  QuantumScapes Pure Solid state is not expected until well into 2030 and beyond giving Fisker a three to five year advantage. The upcoming VW Manufacturing Deal ( I expect) will allow the optimal access to the QuantumScape NonPure Lithium based SOLID State battery set to be incorporated primarily for partners on the VW EV Platform.  This will allow for a firm hold on the type of quality we know is coming with Magna as we add a second Manufacturer's platform and all on the partner's dime: Its the power of equity partnerships.  
This will coincide or possibly be preceded by Fisker's own PURER Solid State Battery Tech rollout in other industries its' proprietary PURER Solid State Engineering and Partnerships with Fisker/Caterpillar should land a OEM manufacturer for outsourcing of the prototype and initial buildout by late 2023 and pre-production in late 2024.
It just makes sense to outsource the ENTIRE EV Platform, even if you have your own breaking tech, as its' proven and eliminates that which has caused so much to the hedge funds that ruled Fisker the first time around.  This time with the Fisker Power Couple at the helm they are doing it the right way, the Apple/FoxConn way.
That closely matches what other major automakers have said. If Fisker Inc. can prove its PURER SOLID STATE technology and outsource the initial INDUSTRIAL USE and HOME USE manufacturing of it in volume, in a timeline that's shifted five plus years ahead of its' competition including Quantum, others may come knocking soon." IMO, Get ready for the PURER Solid State Battery of the future to belong to Fisker.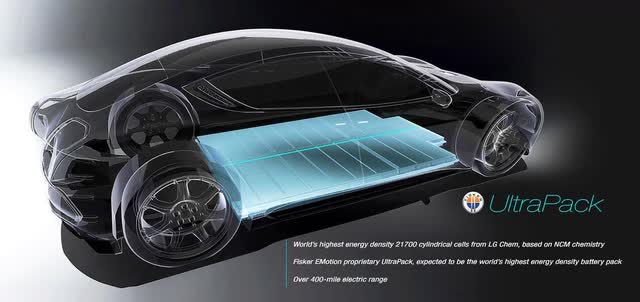 Image Source: Tesla Motors Club
"Rise to a Revolutionary New Battery, Fisker's solid-state battery powers electric vehicles--and drones and flying taxis."
"PURER Solid-state batteries, as the name implies, contain no liquid and NO LITHIUM. Because of this, they have very low resistance, so they don't overheat, which is one of the keys to fast recharging, says Fisker. But their limited surface area means they have a low electrode-current density, which limits power."
"Fisker's head battery scientist, Fabio Albano, solved these problems by essentially turning a one-story solid-state battery into a multistory one. 'What our scientists have created is the three-dimensional solid-state battery, which we also call a bolt battery,' says Fisker. 'They're thicker, and have over 25 times the surface that a thin-film battery has. That has allowed us to create enough power to move a vehicle.' The upside of 3-D is that Fisker's solid-state battery can produce 2.5 times the energy density that lithium-ion batteries can, at perhaps a third of the cost."
"Solid state, however, isn't problem free. Lower resistance aids in much faster charging, up to a point. 'We can create a one-minute charge up to 80 percent,' Fisker says. 'It all depends on what we decide the specific performance and chemistry of the battery should be.' If a one- or two- or five-minute charge gives a driver 250 miles and handles the daily commute, that can solve the range-anxiety issue that has held back EV sales."
"Solid-state-battery technology can go well beyond cars. Think about people having a solid-state battery in their garage that could charge from the grid when demand is low, so they don't pay for peak energy, and then transfer that energy to their car battery. It could also act as an emergency generator if their power goes down. 'This is nonflammable and very light,' says Fisker. 'It's more than twice as light as existing lithium-ion batteries. It goes into drones and electric flying taxis.'
Drones and Electric Flying Taxi's are the target for Fisker! IMO Amazon comes to mind by who can handle so much winning. All we do is win no matter what, may well become the theme song as "the iconic brand of the future" is forged.
Upcoming Analyst Initiations
IMO Fisker is awaiting multiple Analyst Initiations from firms still evaluating what financial multiples to place on Fisker's disruptive EMaaS flexible leases as well as Fisker entrance into China's EV market in 2022-2023.
Analysts at Barclays and Citibank have begun to take notice of the coming disruption to the automobile industry. In a move that was once reserved for ride-share services customers, Fisker is about to give young buyers the flexibility in their mobility that they desire in their SUV buying experience. The ability to have this type of innovation and allow an open-ended flexible leases will have "significant upside potential in its planned EMaaS flexible leases", he said. "That could produce lifetime vehicle revenue rather than one-time transactional revenue, as is common now" Citibank analyst Itay Michaeli said.
Citigroup analyst Michaeli initiated Fisker (FSR) on Wednesday with a buy rating and a $26 price target. He stated it is "based on strong fundamentals."Earlier in the month at the Barclay's Virtual Conference hosted by Analyst Brian Johnson, Henrick claimed his company is poised to reach up to 200% lifetime margins on every lease they put into service.
Cowen Analyst Osbourne also initiated Fisker with a buy rating on Nov. 9 with a $22 price target as he stated that his 2x future revenues would be adjusted to 3x revenues ($33PT) as milestones are reached in terms of both their Magna partnership as well as branding initiatives. Barrons stated that Osborne "calls the company's flagship product, the Ocean SUV, compelling. It is billed as the most-sustainable vehicle on the road, because it doesn't use fossil fuel and it incorporates recycled materials into its design."
Fisker Inc. represents a unique buying opportunity for investors as it represents deep value under $38 which represents 2.0x revenues including expected launch into China market as indicated by Henrik Fisker at the Barclay's conference. This is the same valuation multiples Cowen used in coming up with his $22 price target ex-China Revenues as this launch had not been announced at the time.
Cowen (Post China Expansion Figures)
These figures are attained by using the exact same Cowen figures and adding the midpoint of Henrik Fisker's Barclay's Virtual Conference guidance as 33,000 in 2023, 96,000 in 2024 and 99,000 in 2025 vehicles delivered from the Mainland China Magna plant. these are on the low side as Henrik stated he would be able to produce 200,000 vehicles per year in China starting 2023 or four months after USA/Europe launch. Assuming Business Insider is correct at a late 2021 launch (hinted at earlier in the article) that date could be moved up. I anticipate a May/June 2022 launch early ahead of schedule and a fall 2022 launch in China. This these figures could be revised upward based on booked reservations in China as it comes closer to see how close to 200,000 vehicles they will deliver in China.
2022E Revenues $722M
2023E Revenues $5.12B
2024E Revenues $16.96B
2025E Revenues $18.48B
2024E EBITA $3.2B
2025E EBITA $3.92B
2024E Free Cash Flow (NYSE:FCF) $1.43B
2025E Free Cash Flow (FCF) $2.52B
Analyst Revisions will occur as Inclusion of China revenues begins to appear in guidance
The following Price Target's could be forthcoming after adding in Fisker's expected Revenues from China Expansion four months after USA/Europe.
COWEN
Cowen Price Target at 2x Revenues $22
Real Value of Cowen Price Target at 3x Revenues $33
Cowen Adjustment to 2x Revenues (China Expansion) $34
Real Value of Cowen Adjustment to 3x Revenues (China Expansion) $52
CITIBANK
Citibank Price Target $26
Real Value of Citibank Price Target (China Expansion) $41.50
Conclusion
This generation is savoring the newest and greatest and Fisker is just the designer to satisfy that hunger. I believe that it represents DEEP VALUE under $38 per share as it is the "niche electric brand" of the future.  It is an INSANE value play under $18.37.
Remember this, a $50 Billion market cap represents a possible $200 per share by 2027.
I am long Fisker and intend on holding this position for the long term (3-5 years minimum).
Disclosure: I am/we are long FSR.
Analyst's Disclosure: I am/we are long FSR.
Seeking Alpha's Disclosure: Past performance is no guarantee of future results. No recommendation or advice is being given as to whether any investment is suitable for a particular investor. Any views or opinions expressed above may not reflect those of Seeking Alpha as a whole. Seeking Alpha is not a licensed securities dealer, broker or US investment adviser or investment bank. Our analysts are third party authors that include both professional investors and individual investors who may not be licensed or certified by any institute or regulatory body.