I was fortunate to acquire my first billionaire client this year. As I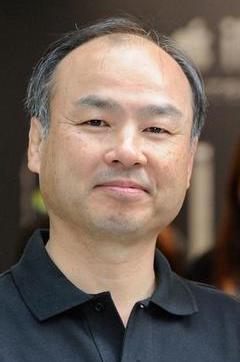 was researching my new client, I happened upon a list of other billionaires and the profile of a gentleman named Masayoshi Son. What I read of him really impressed me and inspired this post.
Masayoshi Son is a multi-billionaire and one of the wealthiest men in Japan. A successful businessman, he is the founder and current CEO of SoftBank (OTCPK:SFTBF) as well as the current chairman of Sprint (NYSE:S).
What inspired me to write this post is when I read about how Masayoshi Son had responded to the Fukushima nuclear disaster in 2011. Mr. Son not only criticized the nuclear industry for creating the problem that worries Japanese the most today, but invested in a nation-wide solar power network for Japan. Furthermore, he pledged to donate $120 million and his remaining salary until retirement to help support victims of Japan's earthquake disaster.
It takes a lot of courage for a prominent figure to speak out about the vested interests that are responsible for many of the world's problems today. The energy industry in its current form is archaic and destroying our planet's ability to sustain life at an alarming rate. The energy industry is also one of the most powerful and in my opinion, careless. What's more, Masayoshi Son has taken responsibility for investing in a safe, renewable energy solution as well as supporting his fellow countrymen. How can you not respect that? These are definitely actions I admire.
In chapter seven of my free book, "Take Control of Your Health", I share that there are numerous proven technologies that would end our dependence on petroleum and nuclear power. The fascinating two films, Thrive: What on Earth Will It Take and Free Energy: The Race to Zero Point, showcase some of these suppressed technologies. The producers of these films are friends of mine and I've actually met some of the inventors. These are real people with real solutions. To understand just how important and urgent it is that we drastically reform the energy industry, I urge you to watch the excellent documentary, The Big Fix as well as research the effects of natural gas fracking and nuclear power disasters. The bottom line is that the current energy industry is utterly insane and unnecessary.
As a registered investment advisor here in the US, I happen to be aware of the tax benefits the IRS extends to investors in oil and gas fracking. In fact, oil and gas drilling costs are the only investment-related expenses that investors can use on their own tax returns to reduce the tax owing on other income sources. What this means is that the IRS offers special rewards to taxpayers for supporting fracking and putting our drinking water at high risk of contamination.
It's clear to me that we live in a world that would benefit from saner, more ethical, more responsible leadership and citizens. I'm dedicated towards this end and freely share solutions I've learned to be effective in this regard. I encourage you to read my free special report, "How to Protect and Grow Your Money in 2014" as well as my free book, "Take Control of Your Health."
I really appreciate the efforts of others who confront things that aren't right and provide viable solutions. Masayoshi Son sets a great example in this regard. I hope to have the opportunity to get to know him at some point. He's my kind of guy.
As always, thank you for following me here on Seeking Alpha and sharing your comments.
** March 13, 2014 update **
I do not condone natural gas fracking and would like to see an end to it. Until that time, seeing it done as safely as possible is important.
One of the biggest environmental risks associated with fracking is the disposal of high volumes of contaminated waste water from the process.
My friend, Riggs Eckleberry and his team at Originoil (OTCPK:OOIL) have developed a waste water clean up technology for the fracking industry. If you know anyone involved with fracking, please share this information with them. Thank you.