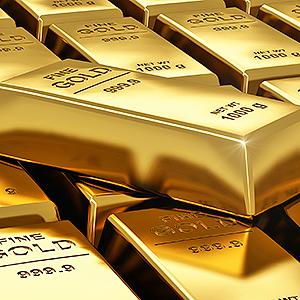 As many of you know, I expect gold mining to be the strongest performing sector over the next several months. Although there still could be more weakness in the short term, the outlook for the balance of 2014 and perhaps into 2015 looks very promising for the yellow metals and its producers.
This week, an analyst from JP Morgan jumped on board, giving the mining stock sector a double upgrade. Here is the article.
To summarize, JP Morgan issued a "double upgrade" to the mining sector, moving it from "underweight" to "overweight", pointing to signs of a rebound in Chinese activity, lower costs and recent lackluster performances from mining shares.
It's great to see some sanity returning to this sector. After over two years of falling prices, it was almost impossible to find an optimistic forecast for gold in December. Since then, gold miners were the top performing sector of early 2014 and have recently taken a pause to shake out uncommitted traders who like to chase recent winners instead of buying stocks when they are "on sale."
If we are to see any further weakness in this sector, I think it will happen in the next six weeks. The balance of the year should be gangbusters as we've already seen other commodities take off and emerging market strength. This is the same behavior we saw at the last transition from bull to bear markets in 2007-2008.
If you'd like to avoid another major loss like 2008 and instead would like to protect and grow your money, contact me today for a free investment strategy consultation.
Flourish and prosper,
Craig Brockie - Registered Investment Advisor
Contrarian Advisors - Rational Wealth Management
Phone: 1-800-996-4657 - Email: invest@contrarianadvisors.com
Address: 433 North Camden Drive, Sixth Floor, Beverly Hills, CA 90210