The top investment advisors in Los Angeles and wealth managers around the globe employ the investment strategies of the top 1% of successful investors.
The best financial advisors remain keenly aware of what the other 99% of investors and media are focused on at any given moment, but use this information primarily as a contrarian indicator.
There are several reasons the rich get richer and this is one of them. The top investors understand that the financial markets are inherently designed to benefit the fewest and punish the maximum number of participants. In order to buy low and sell high, one must buy when assets are hated and sell them when they are adored by the general public. This is what contrarian investing is all about and why it consistently outperforms benchmarks such as the S&P 500 index.
While Los Angeles is one of the best cities in the world, investors in LA are equally dependent on the global financial markets. 2008 was a worldwide phenomenon, as will be the next stock market collapse which is due in late 2016.
Check out the peaks in 2000, 2007 and 2014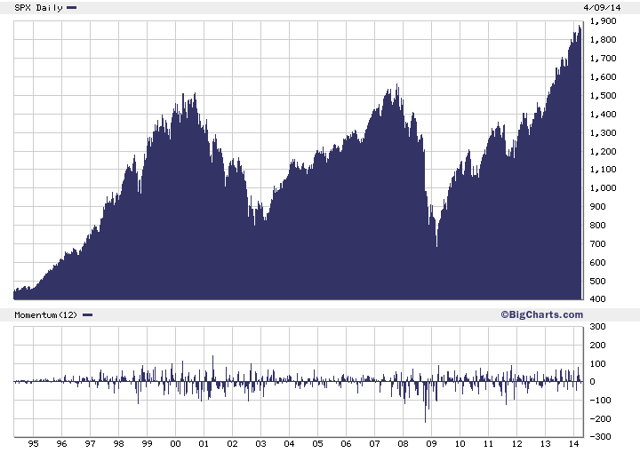 A logical person would look at the above 20-year chart of the S&P 500 index and draw a conclusion.
If a picture is worth a thousand words, the above chart should be worth hundreds of thousands to your net worth. We have clearly begun transitioning into another 2-year bear market, right on schedule, seven years after the last peak, which was seven years after the one previous to that.
Of course, there's far more data to support the above conclusion rather than just the passage of time. For more information, read these other two articles I authored this year:
Whether you live near my office in Beverly Hills, in the Los Angeles area or elsewhere, I can help you protect and grow your money in the volatile times ahead.
Profiting from a bear market is simple, yet 99% of investors don't understand how. Contact my office today at 1-800-996-4657 to discuss your specific questions and concerns.
Unlike most financial planners, investment advisors and wealth managers, I prefer to be paid only for performance. This means that you pay solely for positive returns. Most advisors charge a set percentage whether you're winning or losing. In addition, most financial planners earn commissions and kickbacks from the investment products they sell you.
If you live in LA, I look forward to meeting you in person. If you live outside the Los Angeles area, we can work together over the telephone or even video conferencing. The important thing is that you take action today while there is still time to prepare.
Flourish and prosper,
Craig Brockie - Registered Investment Advisor
Contrarian Advisors - Rational Wealth Management
Phone: 1-800-996-4657 - Email: invest@contrarianadvisors.com
Address: 433 North Camden Drive, Sixth Floor, Beverly Hills, CA 90210