I recently met with Kevin Wilson of Sterling Management in Glendale, California. One of the topics we discussed was the state of the economy and investment markets.
As I've outlined in several past articles, I believe this is the final year in the bull market which began in March of 2009. Over this time, the stock market has tripled in value and is more dangerous than ever today in my opinion. Those who lost money in the 2008 financial crisis, when the real estate bust, or when the dot-com popped would be wise to sell high--immediately.
Sterling Management helps businesses in several professional fields such as doctors, dentists, and accountants, boom their businesses. As a result, they have their ear to the ground more than most people. They are keenly in tune with how things are going in the real world when it comes to business.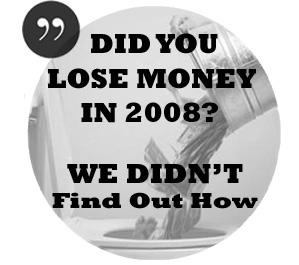 When a downturn in the economy is expected, as it is today, it is important to increase promotion ahead of time to make sure that revenues are sustained throughout the difficult period that follows.
When managing a business based on statistics, which Sterling emphasizes for their clients and in their own company, the CEO and other key decision makers can accurately identify trends. This allows them to take appropriate actions to capitalize on opportunities and correct problems quickly. Too many business owners fail to apply statistics and hold themselves and their staff accountable for production. They tend to operate based on how things appear to be or intuition alone. This is the downfall for many companies.
Among the topics we discussed, Kevin and I were in agreement about how the real estate market was again peaking and how reducing one's exposure to real estate and risk assets in general was a wise action to take right now.
One thing that really caught my attention in our discussion is when the topic of commercial real estate in Glendale came up. Currently there is no shortage of vacant commercial space to rent, yet it's a seller's market for building owners. This is obviously an unsustainable condition that will not end well for those who own commercial real estate in Glendale, or most parts of the US where these same conditions exist.
Of course, dropping prices for financial assets will not bode well for the economy in general. Upper management of any publicly-traded company should be thinking about how they will promote and sell their products over the next 2-3 years as the investment markets bottom. Investors on the other hand need to be aware that just like in late 2007 when I issued my last major market warning, it really is critical to "sell high".
If your financial advisor failed to warn you to sell near the previous all-time highs in 2007 or 2000, chances are they won't warn you this time either. In fact, if they haven't advised you to reduce your risk by now, there's reason for concern. It's up to you to take charge and ensure that you avoid becoming road kill yet again. If you still subscribe to the philosophy of "buy and hold", you are in the path of destruction yet again. It's far wiser right now to simply step aside with your investment capital.