It seems that with each passing day more and more world leaders are coming to the conclusion that the widespread use of renewable energy sources over fossil fuels is nothing more than a simple eventuality. These renewable energy companies are therefore poised to grow at an exponential rate in the coming years, and even energy companies that have for years relied on carbon-based fuel sources are beginning to diversify and integrate renewable energy sources into the available product offerings.
One such company is the Sahara Group, which is headed by Tonye Cole. Building off of its success in the oil and gas sector, the company has sought to expand its reach by developing "self-sustaining and commercially viable projects" on a scale that will eventually be comparable to the company's oil and gas ventures. With a growing demand among consumers, companies that are positioning themselves in this way present an opportunity for investors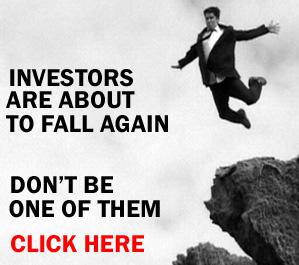 looking for exceptional growth potential in a high-demand market.
According to Cole, Sahara Group has placed an explicit emphasis on gaining a foothold in these developing sectors, as the company sees the increasing demand in the marketplace for these types of energy sources. "We recognize the fact that people are becoming increasingly concerned with the use of non-renewable energy sources, and we certainly share in those concerns as well," said Cole. "We also recognize that while there is a rapidly growing need, there are not enough companies to fill this growing need. It is our hope that by focusing our efforts in this industry that we will not only help to fill this need, but that we will also encourage others to do so as well."
Given the relative lack of companies that are working to develop the infrastructures necessary for the widespread implementation of renewable energy sources, it seems that there is a clear advantage for investors who buy into the companies that are. These so-called green energy companies will be well positioned as the new leaders of the energy industry as the focus continues to shift from fossil fuels to cleaner and more renewable sources of energy.
"There are several companies like us that are also developing renewable sources of energy to meet the growing and soon-to-be widespread demand of such energy sources," said Tonye Cole. "Any one of these companies is very likely to be a very sound investment for many years to come. This is the ground floor of an industry that is ready expand at an astonishing rate very soon.