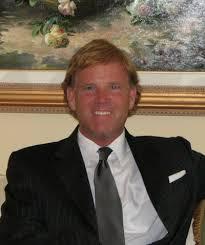 I spoke this weekend with fellow investment professional, Timothy Karl Fife of Ron Camirand & Associates LLC in Westlake, Ohio.
Mr. Fife, like myself, was one of the few money managers who correctly went on the record calling a top in the stock market in 2007 and helped clients protect and actually grow their money throughout the 2008 financial crisis.
Fife also used leveraged mutual funds and ETFs in 2008 to capitalize on falling stock prices. My vehicle of choice in 2008 was the Proshares ultra-short oil and gas fund (DUG). With crude oil prices peaking over $145 per barrel, oil and gas companies were clearly overvalued. As oil plummeted to $35 later that year, DUG exploded to the upside.
Timothy K. Fife, is again seeing the investment markets as dangerously approaching a peak. I'm personally shocked that the bull market which began six years ago has lasted as long as it has. In early 2009, my associate Steven Jon Kaplan called for "the biggest short-term rise since the Great Depression", but this bull run has exceeded our expectations in both duration and percentage gains.
Fife has been a consistent performer in the securities markets. He and his company issue a newsletter of their own, titled "Cycle Outlook". The most recent issue suggests that 2015 will likely continue to see higher highs with as much as a 7% gain in the Nasdaq, but that the market is clearly running out of gas. At this point, with the Nasdaq so close to its all-time high, I think it's pretty safe to expect a new all-time high. Of course, if you factor in inflation, it certainly wouldn't be a new high, but that will go unmentioned by the media.
The key challenge for most investors over the next few years will be to actually sell near the top, rather than getting mesmerized by the misleading mainstream media as they usually do and becoming road kill yet again. I'd highly recommend tuning out the media and tuning into investment professionals who succeeded in previous bear markets.