A company that checks all the right boxes in our opinion is Green Hygienics Holdings Inc. ("GRYN" or "Green Hygienics").
Green Hygienics is a full scope, vertically integrated, premium hemp cultivation, and branding enterprise focused on the cultivation and processing of industrial hemp for the purpose of extracting cannabidiol (CBD). In essence, they're a management team with 25 years in this space that not only cultivates and processes hemp, but are also in the business of creating and acquiring brands that will supplement the distribution and increase margins of their CBD products.
They've recently acquired an extraordinary 824-acre property South East of San Diego that includes a massive 400,000 square feet of greenhouse.The outdoor grow will deliver some big numbers and the indoor grow allows tighter control of growing factors such as light, wind, and soil conditions, which is ideal for cultivating the more challenging cannabinoids such as CBG, CBC and CBN targeted for the pharmaceutical industry. Larger yields of consistent high quality CBD will place them in a better position than many of their competitors attempting to do the same thing.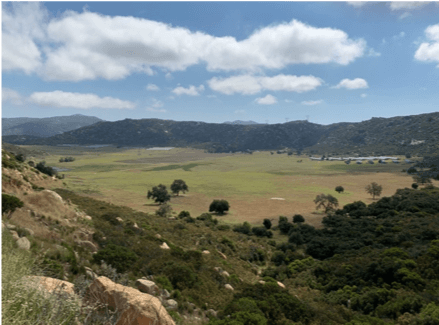 As far as long term they have committed to building balance sheet assets having acquired this first farm, as well as going into Escrow recently on a 15,000 square foot Commercial Warehouse building in Poway. Further they have an LOI in place to acquire Coastal Labs, who have an experienced management team with an impeccable reputation. Management has stated that their objective is to build the balance sheet and generate significant revenue on their path to qualify for an up-listing to a higher exchange.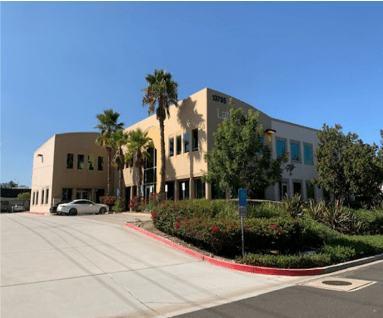 As of right now, we feel there is a solid opportunity in GRYN. Their strong share structure sets up the potential for the company to deliver significant earnings per share throughout 2020 and beyond.
To put Green Hygienics in comparison to its competitors, the average American industrial hemp for CBD farm ranges from 9 to 15 acres, compared to GRYN's whopping 824 acres, plus 400,000 square feet of greenhouse space. While other farms are producing inferior product as a result of a lack of resources, whether it be land, equipment, or experience, Green Hygienics is in motion to cultivating product at scale all while focusing on producing the highest quality.
From top to bottom there is strong vertical integration. Green Hygienics will tackle cultivation, processing, and distribution of CBD all under the same umbrella at a large and efficient scale.
There is Federal support for the industry now and the global industrial hemp market itself is projected to grow from USD $4.6B in 2019 to USD $13.03B by 2026, representing a 13.7% CAGR. This is the perfect time to take a position in the company before the word is out and they begin to rapidly grow in line with the rest of the market.
Triton Funds, the largest student-run investment fund in the nation, has a position in the company and we believe our fellow peers should consider investing in Green Hygienics Holdings Inc. as a viable long term investment.
This Article was prepared for informational purposes only.
The information used and statements of fact made have been obtained from sources considered reliable but we neither guarantee nor represent the completeness or accuracy. TRITON FUNDS LLC did not make an independent investigation or inquiry as to the accuracy of any information provided by the Company, or other firms. TRITON FUNDS LLC relied solely upon information provided by the Company through its filings, press releases, presentations, and through its own internal due diligence for accuracy and completeness. Such information and the opinions expressed are subject to change without notice. A TRITON FUNDS LLC article or note is not intended as an offering, recommendation, or a solicitation of an offer to buy or sell the securities mentioned or discussed. This report does not take into account the investment objectives, financial situation, or particular needs of any particular person. This report does not provide all information material to an investor's decision about whether or not to make any investment. Any discussion of risks in this presentation is not a disclosure of all risks or a complete discussion of the risks mentioned. Neither TRITON FUNDS LLC, nor TRITON FUNDS LP, is registered as a securities broker-dealer or an investment adviser with FINRA, the U.S. Securities and Exchange Commission or with any state securities regulatory authority. TRITON FUNDS LP has acquired a note and warrant pursuant to an SPA with the company, and TRITON FUNDS LLC has received 50,000 shares to provide advisory services, pursuant to which Ashkan Mapar, a Principal at TRITON FUNDS LLC, was made part of Green Hygienics' advisory board. Further information regarding the note, warrant, and shares can be found in the company's S-1 filed on January 31, 2020.
Disclosure: I am/we are long GRYN.