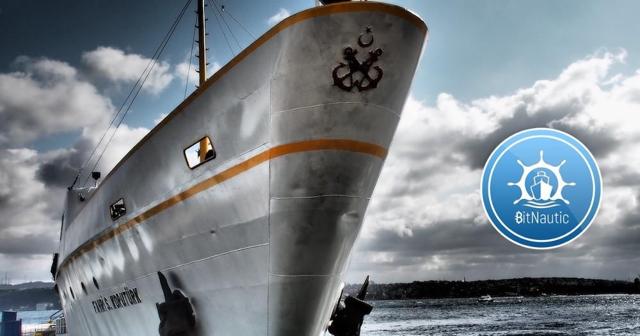 Blockchain technology is widely being used by many industries, from financial firms to charities and NGOs also seem to be showing interest in the same. Blockchain technology was once known to work for securing data as it passes through many hands, but now it is slated to change the face of global business, as major shipping companies and chief ports have started trialing its abilities. Blockchain was first launched in 2009 and became renowned for making Bitcoin transactions possible. However, in the recent years, it has expanded beyond cryptocurrency realm, to become compatible with an effective, simple and cyber-secure data sharing platform between businesses and people.
Typically, Blockchain technology was initially adopted by financial institutions. Recently, it was reported by Greenwich Associates through a study that the financial sector was expected to invest $1bn in blockchain initiatives and projects. At the start of this year, the Bill & Melinda Gates Foundation announced plans to use blockchain to help the two billion people worldwide who lack bank accounts.
According to Midworld Fincorp Ltd., a UK and Swiss-based Shipping and Cargo Company, the Blockchain technology has the potential to save the shipping industry billions of dollars. In the mid-2017, the company announced their new venture 'BitNautic' to use blockchain technology to help transform the shipping cargo business and create a global marketplace. In traditional shipping ways, the transactions involve a lot of paperwork such as sales contracts, charter-party agreements, bills of lading, port documents, letters of credit and others related to vessel and cargo. All these documents need to pass through a long chain of departments. BitNautic is a is a decentralized marketplace/platform for goods and commodities, where end-consumers, importers/exporters, and manufacturers/producers of goods can trade their products with more ease using the blockchain technology. BitNautic prevails over old traditional shipping ways, which eradicates the need for several contracts to be signed multiple times and hence reduces paperwork.
With the implementation of Blockchain Technology, BitNautic claims all the data to be fully encrypted at rest and in transit, and deployment of state-of-the-art firewalls and backups. Using the basic characteristics of Blockchain, all the data will be distributed and continuously backed up in several high-security access-controlled data centers in different locations.
The Bitnautic Decentralized Shipping Platform takes the product, the manufacturer, the transporter, the consumers and everything else in-between, to one surface. The implementation of blockchain technology and smart-contracts makes the process more transparent, secure, effective, less time-consuming and less vulnerable to cyber attacks. Moreover, it makes the tracking of Orders, shipments, consignments, container or of a ship more accurate and effortless.
The AI (artificial intelligence) systems manage and control most of the process to avoid any human errors or inefficiencies. The complicated calculations of estimated delivery time of a shipment, which is otherwise influenced by unpredictable factors like the bills of lading, port documents, letters of credit and others related to vessel and by the weather conditions on the route to be followed by the ship, will be calculated by the AIs. It Solves, the biggest challenges faced by the shipping industry, as one single solution with the implementation of blockchain technology and smart contracts.