Digitization is a tsunami that is leaving no stone unturned. The creation of the Internet has almost completely obliterated the print news industry. People spend the majority of their days staring into the screens of their computers at work. Once they have free time, they opt to stare at even more screens in the form of their cell phones and television sets. Tech companies are seeing this trend, and they are capitalizing on it.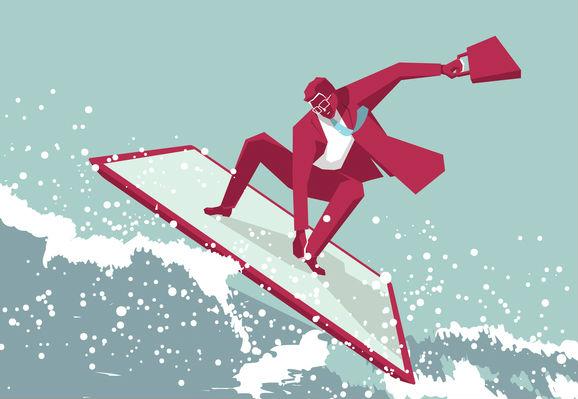 Those looking to disrupt the market are encouraged by the massive success of lauded predecessors like Airbnb and Uber. Much like the Internet, these companies had a vision for what could be and they built it.
They took note of an underserved consumer and got to work amending this issue. They have a combined pre-IPO valuation of around $103 billion at the end of the day to show for it. For investors, that number is incredulous. As these companies make history, people begin to ask themselves, who's next? Here are a few of the tech companies to add to your watchlist.
Market Cap: 30.880 Million
First up is nDivision Inc. The company was founded in 2011 and operates out of Dallas. Most known for its innovative ability to replace manpower with "computer power" within the industry, nDivision specializes in cloud checking amenities and offers digital technology transformation. Its aim is to become a trusted advisor in advanced IT services. Their primary focus lies in aiding CIO's to better functionality of their companies and help them in transitioning to the cloud.
Some of their clients include HFHC Clinics, e4health, Bemis, SAM, ServiceKing, and Texans. By changing the deliverance of IT, nDivision is performing at cheaper and faster rates. Via their Virtual Engineer As A Service (VEAAS) Program, they are enhancing IT staffs. With their creative Autonomic Managed Services (NYSEMKT:AMS) technology, they will have the capability to replace and mechanize existing Managed Service options. 
Most recently, the company announced on their website that they completed an accretive acquisition of 58 managed services contracts that will reportedly add $850,000 in annual profit. This win comes from West Texas and is expected to generate 65 percent gross margin. In early May, the company revealed its success in raising $4 million of equity capital which will be put to work in further developing technologies and helping the company advance.
They already helped Noble Corporation (NE), the oil and gas drilling contractor, cut staff costs by an impressive $2.3 million per year. Additionally, the oil contractor was able to save $250,000 annually after the first year by decreasing their IT infrastructure. All in all, nDivision helped them reduce tech service costs by 70 percent and improved their overall functionality. With its incredibly advanced technological know-how, nDivision is priming itself to shake things up. As far as investors are concerned, much like what was seen with Uber and Airbnb, it shouldn't be long before this company is delivering sizeable returns.
The Meet Group, Inc. (MEET)
Market Cap: $301.579 Million
The Meet Group, Inc. is located in New Hope, Pennsylvania. This company is the moving force behind several social and entertainment applications. Its goal is to bridge the space hindering human connection via its biggest competitor, technology. Its apps include MeetMe, LOVOO, Skout, and Tagged. These apps keep users engaged and entertained by giving them the opportunity to initiate digital conversations with people nearby. It uses analytical data to help connect like-minded individuals.
The social-media company's shares popped following better-than-expected first-quarter earnings results and the launch of live video streaming on its LOVOO platform. Sales for The Meet Group's quarter ended in March came in at $37.6 million, topping the average analyst estimate's call for sales of $34.2 million. Total revenue for the quarter was up roughly 88% year over year, and mobile revenue was up 63% in the quarter. Earnings for the period also came in better than anticipated, with the average analyst targeting non-GAAP earnings of $0.02 per share and actual results coming in at $0.05 per share.
Neonode Inc. (NEON)
Market Cap: 21.563 Million
Neonode Inc, with its subsidiaries, advances ultraviolet touch technology for user interfaces. The company, that is based in Stockholm, Sweden, develops and licenses these such touch solutions under the brand name zForce in various international locations such as in the United States, Sweden, Japan, China, Germany, Taiwan, South Korea, Canada, and Singapore. Additionally, it provides consulting and engineering services. Its Neonode brand products use sensor technology, such as AirBar PC. These products are sold individually to consumers and on a larger scale to distributors. In May the company reported their first quarter results, which were as follows:
First Quarter 2018 Business Metrics
Revenue was $2.4 million, up 2% compared to prior year
40% increase year over year for license fees from printer customers
Net loss of $0.7 million, or $0.01 per share, compared to $0.9 million, or $0.02 per share, prior year
Cash used by operations $0.6 million compared to $1.6 million prior year
Two new OEM sensor module development projects;° Automotive external door sensors° Aeronautic instrument panel sensors
Some Takeaways
With the success of such trendsetters like Airbnb, Amazon (AMZN), and Uber, there's no telling what heights tech companies will be able to reach. Time and time again tech companies have disrupted the market. Whether it's through lucrative deals, moneymaking capabilities, or through budding technological advances, they have never ceased to make waves.
Their innovation is unlimited and their appeal to investors is plain to see. The only sure thing is that the prominence of these such companies doesn't seem to be dwindling any time soon and investors should keep a keen eye out for these promising businesses.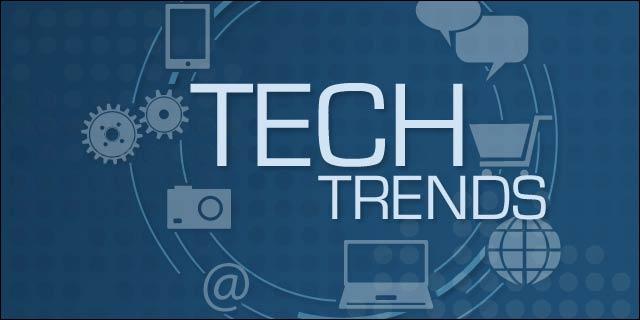 Disclosure: I/we have no positions in any stocks mentioned, and no plans to initiate any positions within the next 72 hours.