Since August 10 of last year, the SPDR S&P Biotech ETF (XBI) has been firing on all cylinders. As of June 20, shares of the ETF have surged to highs of $101.55 marking a move of 36.7% during the last 9 months. Large biotech companies have had trouble keeping pace with their smaller peers, as slower sales weighed on stocks—especially in recent months. That trend looks likely to continue in 2018.
As a Barrons article points out, "Small-cap biotechs have a lot going for them. A growing number of rare-disease and cutting-edge therapies appear poised for approval, thanks to a more receptive Food and Drug Administration and increased lobbying by patients. Insurers have become more willing to pay up for treatments. And, crucially, small-caps stand to gain big in a potential mergers-and-acquisitions boom, especially with big biotech companies having more money to spend following passage of the tax overhaul, which cuts tax rates on corporations and any cash overseas that they repatriate to the U.S."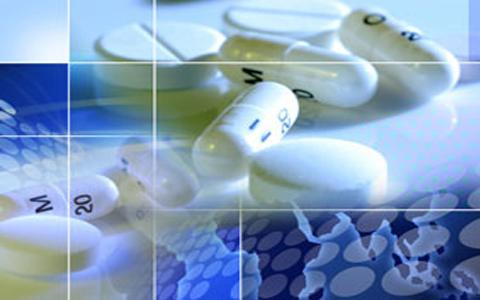 The other two big biotech ETFs— iShares Nasdaq Biotechnology (IBB) and VanEck Vectors Biotech (BBH)—look less attractive if you believe that large-caps will lag. The funds are market-cap weighted, meaning that larger companies dominate their portfolios. This being the case, it would make complete sense to pay close attention to several small cap biotech stocks to watch in 2018.
Medigus Ltd. (MDGS)
The medical device company recently entered the orthopedic market with a new development and manufacturing agreement for integrated visualization devices with A.M. Surgical Inc. The project size will be roughly $780,000 where the integrated visualization device is designed to provide surgical control and visualization during endoscopic carpal tunnel releases. We're talking about hundreds of thousands of procedures performed annually in the US could utilize this device.
Under the agreement, Medigus will provide prototypes of the integrated visualization device, followed by production of the first two batches of the integrated visualization device. Share of the companies stock are up by more than 300% this week compared to Friday's closing price. This is most likely due to the reverse stock split effected by the company. In a separate development this week, Medigus filed for a 2.4 million unit offering.
This immuno-oncology biotechnology company is focused on innovative treatments based on the company's proprietary Tri and Tetra-specific Natural Killer Cell Engagers (TriKEs™ and TetraKEs) as well as bispecific antibody-drug conjugate (NYSE:ADC) platforms. Recent developments for the company have seen much of the focus surrounding the company's management team.
In fact, the last announcement from GT Biopharma included the company promoting its Chief Medical Officer, Dr. Raymond Urbanski to Chief Executive Officer and Chairman of the Board of the company. This move could prove beneficial for GT Biopharma due to the amassed experience that Dr. Urbanski has significant experience in overseeing emerging stage biotechnology companies during his time within the public sector.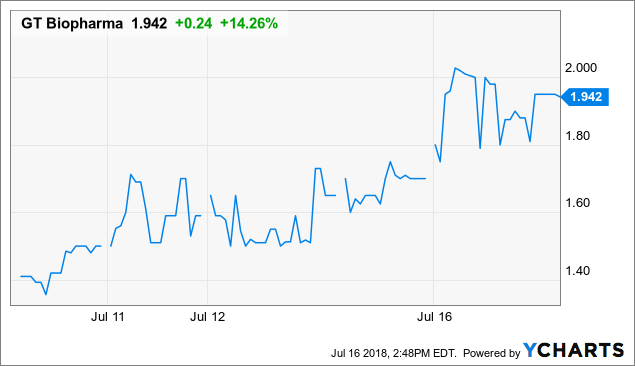 "The platform technologies that GT Biopharma has put together from the University of Minnesota has had a major impact on me coming on board. To me, it represented cutting-edge science," said Dr. Urbanski in a GT Biopharma release.
Prior to joining GT Biopharma, Dr. Urbanski spent eight years with Pfizer (NYSE:PF); holding several positions of increasing responsibility with the company, including Vice President/CMO of the Established Products Business Unit, senior medical director of oncology clinical R&D, senior medical director of breast cancer products, and medical director of diversified products.
Genetic Technologies Limited (GENE)
This is an interesting company as it has also adopted other technologies besides "simple biotechnology". In fact, Genetic Technologies is molecular diagnostics company that is welcoming the blockchain tech movement with open arms. They've embraced blockchain technologies across genomic testing platforms.
In breaking news this morning, the company announced that both its new breast cancer and colorectal cancer risk assessment tests are on track for release in October 2018. In addition the company has already commenced development of other cancer and disease targets for its predictive technologies
The company expects to have the following tests available over the next 12 months:
Prostate Cancer
Melanoma
Type 2 Diabetes
Cardiovascular Disease
Shares of Genetic Technologies were up by more than 90% from July 13 lows.
Other Leading Small Cap Biotech Stocks
| | |
| --- | --- |
| Sarepta Therapeutics Inc. | |
| Intercept Pharmaceuticals Inc. | |
| Heron Therapeutics Inc | |
| Vertex Pharmaceuticals Incorporated | |
| Regeneron Pharmaceuticals Inc. | |
| Biogen Inc. | |
| Alexion Pharmaceuticals Inc. | |
| Foundation Medicine Inc. | |
| BioMarin Pharmaceutical Inc. | |
| SAGE Therapeutics Inc. | |
| Exelixis Inc. | |
What Should Investors Pay Attention To?
Multiples among large-cap biotech companies have slipped and sales projections have taken a beating. Meanwhile, prices for quality assets among small- and midcap biotech companies "have never been higher and the competition fierce," according to RBC Capital Markets analysts.
"… 2018 biopharma M&A (mergers and acquisitions) activity (in terms of dollars) has nearly tripled that seen up to mid-June 2017," the RBC analysts said. "IPO (initial public offering) and secondary activity has remained vibrant with 23 biotech IPOs so far this year, raising $2.5 billion in aggregate."
The fact that small and mid-cap biotech stocks continue to outperform the larger caps should signal new opportunity for investors. This isn't just based on M & A potential but also based on the strategic developments being made right now. For both novice and seasoned biotech investors, the small cap biotech stocks listed in this article as well as other small cap biotechnology companies in the market shouldn't be ignored during the second half of 2018.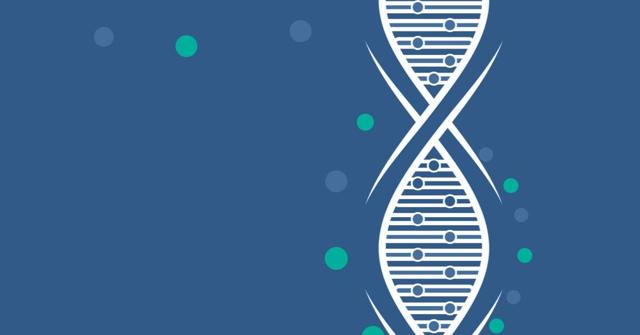 Please note that there is a disclaimer associated with at least one of the companies mentioned in this article: MIDAM VENTURES LLC., a Florida Corporation that has been compensated $200,000.00 by GT Biopharma Inc. for a period beginning July 16, 2018 and ending August 16, 2018 to publicly disseminate information about (OTCQB:GTBP). Midam owns zero shares. Midam may buy or sell additional shares of (OTCQB:GTBP) in the open market at any time, including before, during or after the Website and Information, provide public dissemination of favorable Information.
Disclosure: I/we have no positions in any stocks mentioned, and no plans to initiate any positions within the next 72 hours.