In this article we will be discussing one of the leaders in the Cannabis Industry Potnetwork Holdings Inc. (OTC Pink: OTCPK:POTN).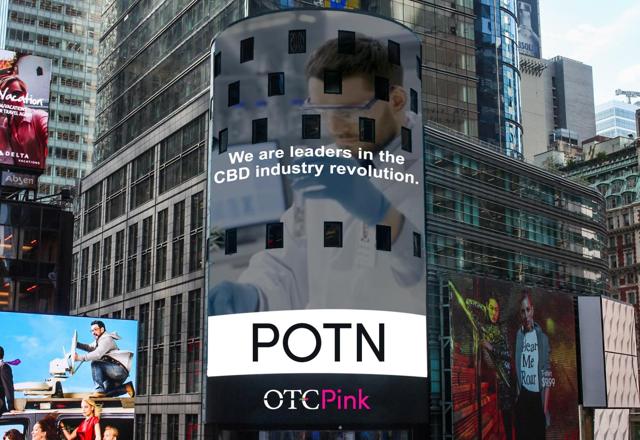 OTCPK:POTN's products are already sold by more than 10,000 retailers across the country. That number grows every day and PotNetwork Holdings' business explodes across the globe.
Its eye-popping growth is driven by the fact that OTCPK:POTN sells the finest and purest cannabidiol (NYSE:CBD) oil tinctures, edibles, and vape liquids found anywhere in the world.
Its products are quickly becoming a huge sensation with college and university students who swear by their anti-anxiety and anti-depression benefits.

Already, positioned to increase its sales by 712% by 2020 via new product launches and entry into international markets including China.

Sales are already soaring - up 178% year over year 1Q17.

This company is in the fastest growing part of the U.S. marijuana and hemp market by 2020 - estimated to be over $10 billion.

Best of all its products are ALL ALREADY 100% legal everywhere in the United States and dozens of countries around the world!
Thankfully, OTCPK:POTN shares remain around $0.50, but Jeff Sessions could drive them to $5… perhaps $8 in the coming months.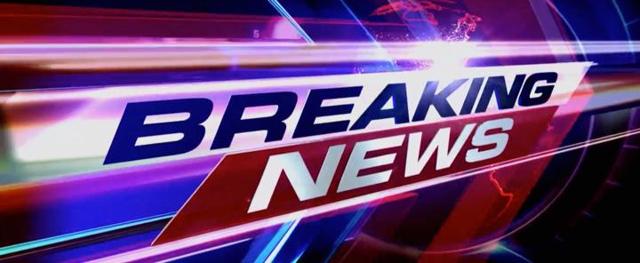 PotNetwork Holdings, Inc. to File SEC Form 10 to Become Fully Reporting Company
Company Prepares to Meet Uplisting Requirements to Achieve OTCQB Designation

FT LAUDERDALE, Fla., June 18, 2018 (GLOBE NEWSWIRE) -- Via OTC PR Wire -- PotNetwork Holdings, Inc. (OTC Pink:POTN) announced today that its Board of Directors has directed the Company's counsel to prepare a Form 10 to be filed with the Securities and Exchange Commission, to become a fully reporting SEC company. This action is fundamental to the Company's efforts to demonstrate heightened transparency to its investors, and bring the Company greater visibility and credibility before a substantially larger group of qualified investors.

The Company expects to file the Form 10 not later than June 30, 2018.
This is a major up listing for any company and investors could see a big return in the coming months.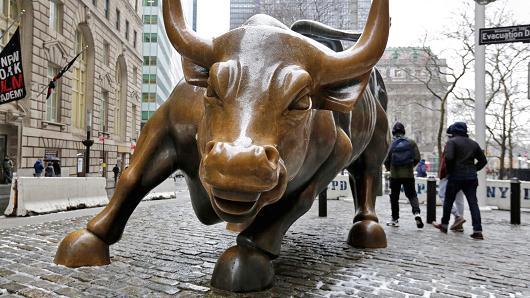 It's Time To Ride Another Bull Market
Here's why.
More than a three decades ago a new product category swept the globe. The product was – for lack of a better term – a legal amphetamine… speed.
The product was Red Bull, a little-known, energy-boosting drink, for which its founders properly predicted there was a massive market.
Red Bull's sales went berserk once high school and college students, and young people in the U.S. work force discovered the high energy drink not only delivered the promised energy boost. Many of them said it also increased both their clarity and focus. That, in turn, helped them with school work and their on-the-job performance.
That of course led to copycat products. One of them was Monster Energy Drink. Shares of its parent company, Monster Beverage Corp. (Nasdaq:MNST) have flown 7,434% in the past 14 years. It's still not as big as Red Bull.
Today Red Bull's sales are over $3.4 Billion a year and is being marketed in 160 countries.
Red Bull's advertising motto "Red Bull Gives You Wings" has become as iconic "Plop-Plop, Fizz, Fizz" or "Snap, Crackle and Pop".
Red Bull popularity continues to grow after three decades. Trust me the founders of Red Bull could never imagined $1 billion in sales a year, much less over $3 Billion in sales annually when they launched.
In fact, some estimates now put Red Bull's sales at over $4 billion by 2020 as it is introduced to the Chinese market.
Earnings Video from Public Wire
The Market for 100% Natural, Effective Over-the-Counter
Anxiety and Depression Will Be Enormous!
Anxiety disorders are the most common mental illness in the U.S., affecting 40 million adults 18 and older, or 18.1% of the population every year.
It's not uncommon for someone with an anxiety disorder to also suffer from depression or vice versa. Nearly one-half of those diagnosed with depression are also diagnosed with an anxiety disorder.
The co-occurrence of anxiety and depression can cause much more serious health issues and disorders including:
Bipolar disorder

Eating disorders

Headaches

Irritable bowel syndrome (IBS)

Sleep disorders

Substance abuse

Adult ADHD (attention deficit/hyperactive disorder)

BDD (body dysmorphic disorder)

Chronic pain

Fibromyalgia

Stress
Amazingly even with all these health risks from of anxiety and depression STILL less than 36% of people suffering with anxiety and depression are being treated by a professional. That's because the remaining 64% most often believe their anxiety and depression is manageable without seeing a therapist or psychiatrist.
Most people STILL prefer to avoid the stigma of being diagnosed and steer clear of seeking mental health care. Many prefer not seeking professional a help they just won't take psychotropic drugs like Xanax which is so often, too often prescribed.
This means there are over 25 million people in the United States alone looking for a proven 100% natural remedy they could buy over the counter to help with their anxiety and depression. PotNetwork Holding (OTC: POTN) offers a line of products Anti-Stress, Anti-Anxiety and Anti-Depression hemp extracts based CBD oils, tinctures, edibles, and vape liquids that can be effective and reliable non prescription potential alternative to prescription psychotropic drugs - many of which have nightmarish side effects.
A story in Psychology Today magazine illustrates the point.
In it, Jeremy Spiegel, M.D. writes this:
Consider this. The anti-medical marijuana lobby contends that because pot has been used recreationally it has no place within medicine's treatment armamentarium. Clearly this kind of argument bears little merit since marijuana has not only wide clinical application, but because certain strains and formulations may be targeted towards the specific conditions warranting therapeutic effects, say, Crohn's Disease, or glaucoma.
Not to mention, such a naïve and reactive view ignores a natural and critical regulating system which every human body has built in to our physiology—the body's natural cannabinoids and cannabinoid receptors—the endocannabinoid system. This system—even in the total absence of marijuana plant material—regulates mood, memory, appetite, and pain sensation. The plant-based or what's called phytocannabinoids merely serve to enhance these already present processes in the body.
Let me give you two brief examples of cases that I've encountered in my practice over the past year.
There was a young person in my Boston area office who suffered needlessly owing to the fates that gave him a cancerous tumor in a place that is very difficult to get to surgically. Yet his world-class physicians at a premier medical center pooh-poohed the idea of his use of marijuana as medicine.
Why should this be? If his prejudiced doctors were blind to this medicine's much maligned past and route of administration—in this case vaporizing—they would be ecstatic that there were something their patient could take to improve his diminished appetite, chronic nausea, demoralizing pain, as well as—to be honest—the will to live.
I'm really not sure why the doctors were so nervous about the use of medicinal marijuana.
In another case I had a patient who had been on multiple agents for depression, the usual medications we employ when talk therapy just doesn't seem to operate fast enough to reverse the lack of appetite, flagging energy, bankrupt motivation, and dark moods which take hold of a person and don't let go until they're curled up in bed all day with thoughts of death, unable to function at their job or in their relationships.
After years of feeling like a human guinea pig having been switched from one medicine to another, combining a few and suffering the slings and arrows of medication side effects and even antidepressant withdrawal symptoms, she decided to use medical marijuana to treat her depression and anxiety. And while yes, of course, she is the same person she always has been—struggling with the same issues around love and neglect and abandonment—her moods, motivation and outlook are significantly improved by daily use of marijuana.
In fact, cutting edge medicinal marijuana research suggests a joint a day might keep your psychiatrist away.
PotNetwork Holding Corporate Video
PotNetwork Holdings (OTCPK:POTN) is the anti- Jeff Session company. OTCPK:POTN produces the finest and purest cannabidiol (CBD) oils. The result is a robust selection considered among the most powerful natural CBD oils, tinctures, edibles, and vape liquids found anywhere.
OTCPK:POTN doesn't have to worry about the Federal Food and Drug Administration (FDA) or Federal Trade Commission (NASDAQ:FTC) because it sells its Cannabidiol (CBD) products without having to directly make claims about Depression or Anxiety. POTN uses key words in naming their products like Stress, Chill, Relax in naming their products.

OTCPK:POTN sidesteps federal legal issues by focusing on federally legal cannabidiol (CBD) and sourcing hemp grown outside the U.S.

Company targets burgeoning cannabis market, in which CBD alone is anticipated to surpass $2 billion by 2020.

Product distribution in all 50 states and now increasing internationally.
Word of Mouth: Propelling POTN's Exploding Sales!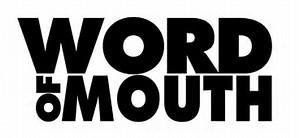 PotNetwork Holding, Inc. (OTC: OTCPK:POTN) wholly owned subsidiary, Diamond CBD, Inc., has demonstrated its tremendous growth in its latest reported revenues. For example this past October OTCPK:POTN reported nearly $1.7 million in generated sales that exceeded September's revenues by 42%.
PotNetwork also recently reported Third Quarter Revenues of $4,444,800.00, exceeding Second Quarter Results by 29%.
The company also retained the auditing services of East West Accounting Services, LLC, a Public Company Accounting Oversight Board (PCAOB) registered CPA firm, to provide a methodical review and analysis for the audited verification of the Company's recent monthly reported revenues.
While the company is advertising and attending to the needed retail trade conventions to meet and bring on new vendors. The biggest and most inexpensive advertising has and always will be word of mouth.
Word is spreading like wild fire among high school, college, university students, and young working adults about the 100% natural over the counter anti-stress, anti-anxiety and anti-depression hemp extracts based CBD oils, tinctures, edibles, and vape liquids.
High School and College Kids love the taste of fruit flavored CHILL and RELAX CBO infused Gummies, Lollipops and oils. They're so effective in dialing back anxiety and depression that the kids quickly share the news about them.
There wholly owned subsidiary Diamond CBD (https://diamondcbd.com)
Diamond CBD Chill Gummies
Huge Edge in the Cannabidiol CBD Oil Market!
Diamond CBD, Inc. through OTCPK:POTN its wholly owned subsidiary focuses on the research, development, and multi-national marketing of premium hemp extracts that contain a broad range of cannabinoids and natural hemp derivatives.
Diamond CBD's team consists of a who's who in hemp industry. They're considered pioneers and natural product experts, chemists, doctors and scientists, dedicated to producing the finest and purest cannabidiol (CBD) oils. The result is a robust selection considered among the most powerful natural CBD oils, tinctures, edibles, and vape liquids found anywhere.
Disclosure: I/we have no positions in any stocks mentioned, and no plans to initiate any positions within the next 72 hours.
Additional disclosure: This article is for the purposes of solicitation subscriptions for Squeeze Report. This featured company was chosen to be profiled by Squeeze Report Inc. after it completed due diligence on the company. Squeeze Report Inc. expects to generate new subscriber revenue, the amount of which is unknown at this time resulting from the distribution of this article. Squeeze Report did not receive any compensation for this article. Squeeze Report does not own any shares of Potnetwork Holdings Inc. (OTC: POTN) and does not buy, sell, or trade any shares of Potnetwork Holdings Inc. (OTC: POTN). This article does not provide a professional analysis of a Potnetwork Holdings Inc. (OTC: POTN) financial position. Potnetwork Holdings Inc. (OTC: POTN) financial position and all other information regarding the featured Company should be verified directly with Potnetwork Holdings Inc. (OTC: POTN). Information about many publicly traded companies and other relevant information can be found at the Securities and Exchange Commission's website at www.sec.gov. It is STRONGLY recommended that any investment in any security should especially in a penny stock like Potnetwork Holdings Inc. (OTC: POTN) be made only after consulting with your professionally licensed investment advisor and still only after reviewing all publicly available information, including the financial statements of Potnetwork Holdings Inc. (OTC: POTN). This article is not intended to be, nor should it be construed as, an offer to buy or sell, or a solicitation of an offer to buy or sell securities, or as a of the purchase of Potnetwork Holdings Inc. (OTC: POTN) securities. Squeeze Report presents information in this article believed to be reliable, but its accuracy cannot be guaranteed. Potnetwork Holdings Inc. (OTC: POTN) is a penny stock and as such, is an EXTREMELY HIGH RISK INVESTMENT. An investor considering buying shares of Potnetwork Holdings Inc. (OTC: POTN) should use only risk capital they can afford to lose completely. All past profits and track records attributed in this article are 100% hypothetical and paper profits. Track record examples are based entirely on hypothetical paper trades.