What The Epidemiologists Are Saying About Omicron As Of 2021/12/03
Please Note: Blog posts are not selected, edited or screened by Seeking Alpha editors.
Summary
Omicron is potentially more transmissible than any other plague we have encountered.
Omicron symptoms are very mild.
Omicron evades immunity resulting from vaccines.
Natural immunity and non-mRNA vaccines have a better chanceof stopping Omicron.
What prompted this article?
Most health officials in North America and Europe refrained from talking about the severity of Omicron, and only talked about its danger related to 500% to 600% higher transmissibility. However, I also listened to Dr. Angelique Coetzee, chair of the South African Medical Association, explaining that the Pretoria Region of South Africa has yet to encounter a severe Omicron case.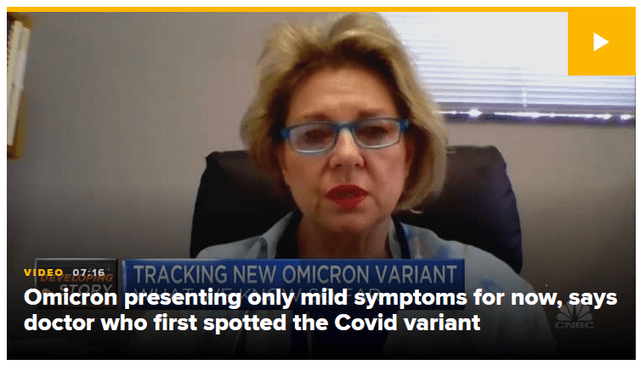 Source: CNBC, November 29, 2021, South African doctor who first spotted the Covid omicron variant says symptoms seem 'mild' so far
My research and my struggle of whom to believe: doctors who had first-hand experienced with Omicron, or government officials who have yet to experience an Omicron case, made me think of a potential scenario that might evolve. I then decided to share my research and the resulting scenario together with its financial impact through an article.
The Facts
To distinguish between the facts and the rumours, I started with the World Health Organization (the WHO) site to find what they have about Omicron. The WHO officials changed its attitude recently and are reluctant to make any statements unless they are 100% certain about them ; this puts them on the extreme spectrum of conservatism.

As a result, I cross referenced the WHO's findings with other verifiable clinical research findings to find a middle ground. I will list what the WHO states in italics, and then introduce some clinical observations that may enhance their findings.
On 26 November 2021, the WHO designated the variant B.1.1.529 a variant of concern, named Omicron; this variant was originally discovered in early November in South Africa and Botswana.
Transmissibility: It is not yet clear whether Omicron is more transmissible (e.g., more easily spread from person to person) compared to other variants, including Delta. Based on preliminary analysis of Omicron infections in South Africa and elsewhere, experts suggest that it has significantly higher potential to spread (R value, approximately 1.93) than the Delta variant. The way it has already spread across the world provides circumstantial evidence of that.
The R-Value is the average number of new cases caused by each infection. If R is more than 1, an outbreak will grow exponentially until it consumes the whole world.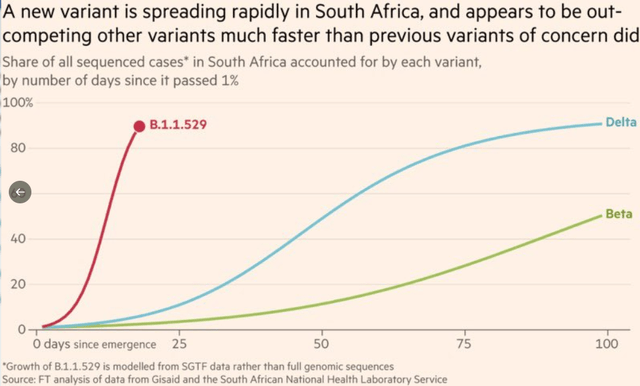 Source: South Africa National Health Laboratory Service
Severity: It is not yet clear whether infection with Omicron causes more severe disease compared to infections with other variants, including Delta.So far, there has been zero deaths from Omicron since it was first discovered in early November. Pamela Smith-Lawrence, Acting Director of Health in the Ministry of Health and Wellness in Botswana indicated on December 1st, 2021 in her Reuters interview that 16 of the total 19 cases of the Omicron coronavirus variant detected in the country were asymptomatic and that that the majority of the 19 people who were found to be infected with the new Omicron variant have fully recovered.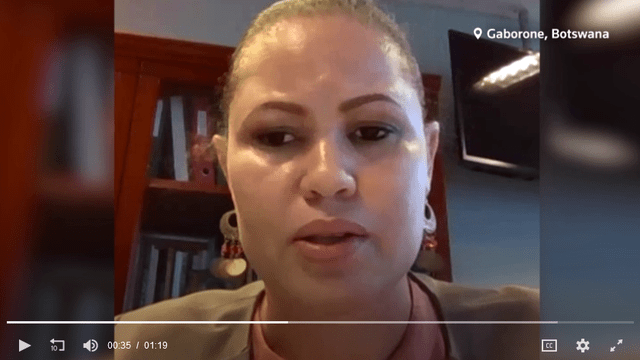 Source: Reuters, Botswana's health director says majority of Omicron variant cases were asymptomatic
Dr. Pamela's message is corroborated by South Africa's Dr. Angelique Coetzee, chair of the South African Medical Association. In addition, all over the world where there are minimal if any hospitalizations for Omicron patients.
Further proof that that Omicron patients suffer low severity is the doubling of South Africa Omicron patients in two consecutive days (from November 29th through December 1st) combined with the testing positivity rate going up to 16.5% from 1% in early November. While the hospitalization rates marginally increased, they are still very low and did not rise at the dramatic rate of the new cases.
Effectiveness of Vaccines: The WHO is working with technical partners to understand the potential impact of this variant on our existing countermeasures, including vaccines.Almost all individuals who carried the virus from Africa had to be vaccinated; New air travel regulations do not allow anyone to fly unless they are double vaccinated. It is then logical to conclude that Omicron is spreading through vaccinated individuals.
Effectiveness of Natural Immunity: The Who is silent about the impact of natural immunity on Omicron. Having said that, many researchers and immunologists are indicating that natural immunity and even non-mRNA vaccines will most likely prove to be more effective than the mRNA vaccines. Fox News has a very interesting interview with Hooman Noorchasshm, MD, PhD where he explains the rationale why natural immunity and non-mRNA vaccines may be more effective in fighting Omicron than mRNA vaccines.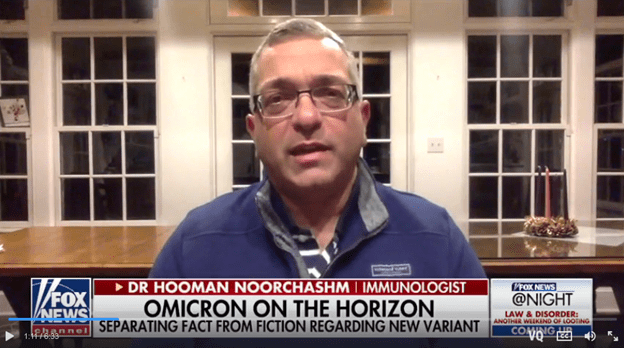 Source Yahoo! News, Omicron COVID variant could be a test of power of natural immunity: Immunologist
Effectiveness of current treatments: Corticosteroids and IL6 Receptor Blockers will still be effective for managing patients with severe COVID-19. Other treatments will be assessed to see if they are still as effective given the changes to parts of the virus in the Omicron variant.
So far, there has been no need for treatments for Omicron, so there are no clinical statistics that can debunk or substantiate the WHO statement. We can safely assume that the current treatments would successfully be effective against Omicron.
So, what can we conclude from the above facts?
Based on the information that we currently have, which might change as time passes, here are the logical conclusions:
Omicron transmissibility is much higher than any other variant. Research has shown that the R-Value for Omicron is 1.93.
Omicron causes very mild symptoms similar to the common cold. So far, there has been very limited hospitalizations and no deaths from Omicron.
Omicron is evading the vaccinations.
Omicron will most likely be stopped by natural immunity of recovered COVID patients.
Omicron will respond positively towards the current treatments.
Just want to confirm that the above conclusions are based on the limited information that is currently available; they can be confirmed only via controlled clinical trials and larger samples of observations.
Analyst's Disclosure: I/we have no stock, option or similar derivative position in any of the companies mentioned, and no plans to initiate any such positions within the next 72 hours.
Seeking Alpha's Disclosure: Past performance is no guarantee of future results. No recommendation or advice is being given as to whether any investment is suitable for a particular investor. Any views or opinions expressed above may not reflect those of Seeking Alpha as a whole. Seeking Alpha is not a licensed securities dealer, broker or US investment adviser or investment bank. Our analysts are third party authors that include both professional investors and individual investors who may not be licensed or certified by any institute or regulatory body.