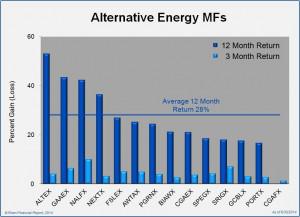 Robust Alternative Energy Mutual Fund Returns
Alternative energy mutual funds remain a strong investment sector, showing extremely robust returns in June. On average, MFs gained 28.1% for the year, and every fund posted double digit returns. Also without exception, all funds are up for the past three months.
More importantly, long-term returns for alternative energy mutual funds have greatly improved in the past year. In June 2013, the average three-year return was 3.0%, with three out of 10 funds showing losses… [Read More]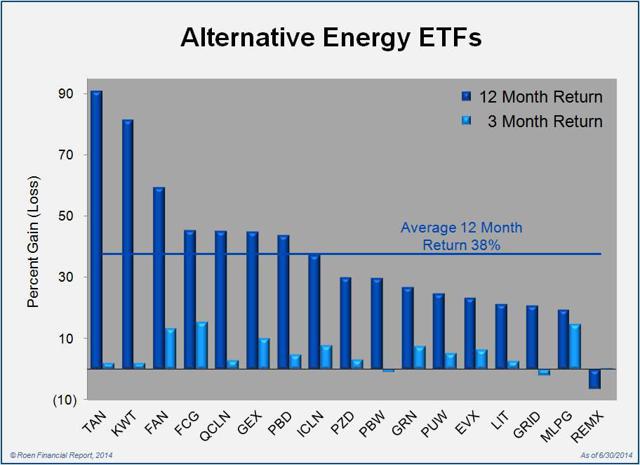 Green ETFs Increase Gains
Green ETFs have significantly increased their gains since May, up 37.6% on average for the year. This is substantial improvement compared to the 25.7% average annual gain a month ago.
There is only one fund showing a loss for the year, Market Vectors Rare Earth/Strategic Metals (NYSEARCA:REMX). Otherwise all ETs have returned near 20% or better for the year. The two solar ETFs, Guggenheim Solar (NYSEARCA:TAN) and Market Vectors Solar Energy ETF (NYSEARCA:KWT) show the greatest gains by far… [Read More]
Disclosure: The author has no positions in any stocks mentioned, and no plans to initiate any positions within the next 72 hours.