Top 2021 Gold Coins To Invest In
Please Note: Blog posts are not selected, edited or screened by Seeking Alpha editors.
Summary
For alternative investing, you might be interested in buying gold and other precious metals.
This list is the top 2021 gold coins (and bar) Bullion Exchanges recommends. Some are IRA eligible, but all are liquid.
The top coins include the 2021 Gold Maple Leaves, Britannias, Eagles, and much more.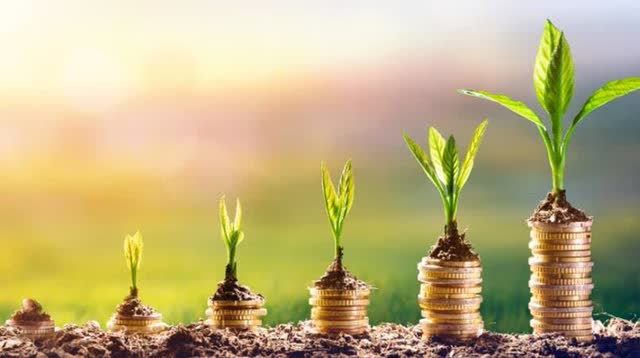 2021 is officially underway, but did you make your list of 2021 gold coins you want to buy? If not, no sweat! Bullion Exchanges is here with our top 2021 gold coins to grab. Keep in mind that this list is in no particular order, so feel free to grab these coins at your own pace. Plan out your investments for the year now, and get started with your 2021 gold coin collection!
POPULAR CANADIAN 2021 GOLD MAPLE LEAF COIN
Ever since its inception in 1979, the Gold Maple Leaf coin remains one of the most beautiful coins in the business! Its obverse showcases Queen Elizabeth II for the legal tender, and the reverse of each Gold Maple Leaf coin is embellished with a sugar maple leaf. Additionally, this side displays a maple leaf security privy mark. This special mark is micro-engraved with laser technology to greatly discourage counterfeiting.
When you buy the 2021 Gold Maple Leaf coin, you will become the proud owner of a stunning and secure 1 troy oz of .9999 pure gold. With the highest gold purity in the business, you can be sure this gold coin is highly liquid for its content and its recognized name. If you are a serious collector or investor, make sure this is on your "2021 gold coins to buy" list.
Made of .9999 fine gold with a weight of 1 troy oz
Produced by the Royal Canadian Mint
Brilliant Uncirculated Condition
Face value of $50 CAN
Eligible for Precious Metals IRAs
Canadian Legal Tender
Individual coins come in plastic flips. Lots of 10 come in mint-issued tubes.
Obverse: Features a right-facing bust of Queen Elizabeth II designed by Susanna Blunt with the inscriptions: "ELIZABETH II," year of mintage, and face value.
Reverse: Depicts the classic image of maple leaf designed by Walter Ott, along with the engravings "CANADA", weight, and purity. Security features include the micro-engraved maple leaf near the bottom of the coin, as well as a background of radial lines.
Additional sizes include the 1/2 troy oz, 1/4 ozt, 1/10 ozt, 1/20 ozt, 1 gram Gold Maple Leaf coins. Also, we happily offer the Silver Maple Leaf coins, as well as platinum and palladium issues.
2021 1 OZ BRITANNIA GOLD COIN
The Gold Maple Leaf coin long enjoyed the title of being the most secure bullion coin in the world; however, it has some competition with the 2021 Gold Britannia! Brand new this year, the 2021 Gold Britannia has four brand new security features. Despite the new features, this coin retains its beloved Philip Nathan design on 1 troy oz of .9999 pure gold. For those who are not familiar with the Britannia coins, these coins feature the Roman mythological figure of Great Britain. Oftentimes, ancient Roman elites would refer to the British isles as mythological. This inspired the image of Britannia, which remains synonymous with Great Britain today. Because of this lovely history, the gold Britannias are wonderful 2021 gold coins to own. Don't forget, you can also grab this in silver.
Four Brand New Design Elements Added As Additional Security Features
Struck from .9999 fine gold with a weight of 1 troy oz
Manufactured by the British Royal Mint
Brilliant Uncirculated Condition
Face value of 100 British Pounds
Precious Metals IRA Eligible
Legal tender coin backed by the British Government
Individual coins come in the plastic flips. Multiples of 10 come in mint-issued tubes while multiples of 100 come in Monster Box
Obverse: Features the bust of Her Majesty Queen Elizabeth II. Inscriptions: "Elizabeth II", "D.G. REG F.D" (Queen by the Grace of God), and "100 POUNDS".
Reverse: Displays the iconic image of Britannia holding a trident while bearing a shield. Inscriptions: "BRITANNIA", "2021", along with the weight and purity of the coin.
2021 US MINT BUFFALO GOLD COIN
The Gold Buffalo coin is one of the youngest of the US Mint gold coins since it only launched in 2006. Its youthfulness, however, does not compromise the prestige of this coin. Its design actually goes back to the old US Mint Buffalo nickels from 1913. James Earl Fraser created this remarkable design based on three different indigenous American tribal chiefs. The other side displays an American bison, commonly referred to as a buffalo. This specific image, however, was an illustration of a real 1,550-pound American bison from the Central Park Zoo. His name was Black Diamond, and he lived there in the 1910s. The US Mint began to produce the Gold Buffalo coin to compete with other 24K gold bullion coins available internationally. As a result, this is the only modern US Mint bullion coin that has a fineness of .9999 pure gold without any other balancing alloy. Today, you can grab this high value coin and add it to your 2021 gold coin collection.
Made from .9999 fine gold and weighs 1 troy oz.
Face value of $50 USD.
Brilliant Uncirculated Condition.
Official legal tender guaranteed by the US Government.
IRA-Eligible.
Individual coins come in plastic flips. Lots of 20 come in mint-issued plastic tubes.
Design inspired by the famous Buffalo Nickel originally minted in 1913.
Obverse: The profile of a Native American man, designed by American sculptor James Earle Fraser. Inscriptions: "Liberty", the year of mintage, and the initial "F".
Reverse: The famous image of the American Bison, also referred to as a Buffalo. The standing American Bison faces to the left. Inscriptions: "E Pluribus Unum", "United States of America", "In God We Trust", "$50" as well as the weight and purity.
2021 PERTH MINT YEAR OF THE OX GOLD COIN
Since 1996, the Perth Mint Lunar Gold Coin series commemorate each year of the Chinese zodiac. Every 12 years is one completed cycle, therefore there are three programs within the collection known as Series I, Series II, and the current Series III. Beginning the lunar cycle is the Year of the Mouse/Rat, which was 2020. This year is the Year of the Ox.
The .9999 pure gold Year of the Ox coin was made in various sizes, all with the same image of a strong ox listening among the bamboo foliage. The obverse features a portrait of Queen Elizabeth II as the legal tender. All the sizes for this coin include 2 troy oz, 1 ozt, 1/2 ozt, 1/4 ozt, 1/10 ozt, and 1/20 ozt. Whether the Year of the Ox is your sign or not, the value this coin offers does not discriminate! Buy for yourself, or even as a gift for the oxen in your life.
Second release in the Perth Mint Lunar Series III Collection
Maximum mintage of 30,000
Made from .9999 pure gold with a weight of 1 troy oz
Struck by the Perth Mint
Brilliant Uncirculated Condition
Security feature in the form of a micro-engraved letter that is only visible under a magnifying glass
Individual coins come in a plastic capsule
Face value of $100 AUD backed by the Australian government
Legal Australian Tender
Obverse: Displays Jody Clark's rendition of Queen Elizabeth II's profile. Inscriptions: "ELIZABETH II", "AUSTRALIA", "100 DOLLARS", the weight, and the purity
Reverse: Shows off the new 2021 illustration of the ox among bamboo foliage. Inscriptions: "OX", "2021", and the Chinese kanji for ox, "牛".
2021 PERTH MINT KANGAROO GOLD COIN
The Australian Perth Mint also annually strikes its famed Kangaroo coins each year. Although this program originally featured the Australian Gold Nugget, the kangaroo was decidedly a more recognized symbol of Australia. Therefore, the program has been around since 1989, replacing the Gold Nugget coin from 1986. Although the obverse consistently displays the portrait of Queen Elizabeth II, its reverse design changes every year. Sometimes you might see the kangaroo bouncing around a plain, and sometimes it might be accompanied by another! For a fun and well recognized .9999 pure gold coin, consider adding this gold Kangaroo coin to your 2021 gold coin stash. This is manufactured in 1/10 troy oz, 1/4 ozt, 1/2 ozt, and in 1 ozt.
Made from 0.9999 fine gold with a weight of 1 troy oz
Produced by the Perth Mint
$100 AUD denomination
Legal tender of Australia
Carefully packaged inside a protective plastic capsule
Security Feature: A micro-laser engraved letter within each coin's 'AUSTRALIAN KANGAROO' inscription only visible through a magnifying glass
Obverse: Displays the Jody Clark effigy of Her Majesty Queen Elizabeth II and the monetary denomination.
Reverse: Features a kangaroo. Inscriptions: "AUSTRALIAN KANGAROO", "P" Perth Mint mintmark, "2021", weight, and purity.
2021 AMERICAN GOLD EAGLE COIN ORIGINAL DESIGN
2021 is a momentous year for the US Mint. This year is the 35th anniversary of the Silver and Gold American Eagle coins program! As a result, a new design of its reverse on both the gold and silver issues will be augmented with special security features and new illustrations. That makes this initial release all the more exciting since it is the final Gold Eagle with the original reverse. However, its pure gold content will not change. To be more specific though, this coin actually contains .9167 fine gold in total, the same purity as the Gold Krugerrand coins. Copper balances teh gold in order to make the coin much more lasting, but it still has 1 troy oz of .9999 pure gold. As one of the top gold coins in the entire world, which is also IRA eligible, you cannot go wrong with a Gold American Eagle coin. It is struck in 1/10 ozt, 1/4 ozt, 1/2 ozt, and 1 ozt.
Final Gold Eagle release with the original reverse design
Made from .9167 fine gold with a weight of 1 troy oz
Produced by the US Mint
Brilliant Uncirculated Condition
Individual Coins come in plastic flips
Face value of $50 USD backed by the US Government
Obverse: Lady Liberty with a torch in her right hand and an olive branch in her left hand. She strides forward with the capitol building in the background. Inscriptions: "LIBERTY" and "2021".
Reverse: Showcases an eagle with an olive branch hovering above its nest while its mate and their hatchling wait in the nest below. Inscriptions include "UNITED STATES OF AMERICA," "E PLURIBUS UNUM," "IN GOD WE TRUST," along with the weight, purity, and denomination.
2021 PAMP SUISSE YEAR OF THE OX GOLD BAR
Finally, although this is not a coin, we cannot leave out the 1 oz PAMP Suisse Year of the Ox Gold Bar. As you can see, the Chinese zodiac is a popular program for bullion. Regularly, the PAMP Suisse Chinese zodiac bars are available in silver, gold, and platinum, but they sell out quickly! Perhaps it is so popular because of its high gold content of .9999 pure gold or its two-sided imagery that continues from front to back. Be sure to get your hands on this lovely gold bar while supplies last.
Struck from .9999 fine gold with a weight of 1 ounce
Produced by the PAMP Suisse refinery
Arrives inside a PAMP red assay guaranteeing its authenticity
Eligible for Precious Metals IRA.
Multiples of 25 come in an official PAMP Suisse Storage box
Obverse: Displays the back view of the ox bending down to drink water, along with a detached wagon wheel and a cart full of coins. Inscriptions include the bar's serial number, weight, and purity, and PAMP Suisse logo.
Reverse: Showcases the Lunar Year of the Ox design for 2021- an ox drinking from a body of water underneath a blossoming tree. The Chinese kanji for Ox, "牛", also appears on this side right above the tree.
YOUR NYC PRECIOUS METALS RETAILER
Bullion Exchanges is a precious metals retailer in Midtown Manhattan. We take pride in providing high-quality products at competitive prices for all our valued customers. Visit our webstore and delve into our exciting inventory of precious metals coins and bars available in gold, silver, platinum, and palladium. Also, please feel free to contact our team of customer service representatives if you have any questions regarding our products and services. If you are looking to sell your precious metals products, we will be more than happy to assist you.
Analyst's Disclosure: I am/we are long XAUUSD:CUR.
We are Bullion Exchanges, a precious metals retailer. This article is not meant to serve as professional economic advice. Any action you take upon the information from this article and website is strictly at your own risk.
Seeking Alpha's Disclosure: Past performance is no guarantee of future results. No recommendation or advice is being given as to whether any investment is suitable for a particular investor. Any views or opinions expressed above may not reflect those of Seeking Alpha as a whole. Seeking Alpha is not a licensed securities dealer, broker or US investment adviser or investment bank. Our analysts are third party authors that include both professional investors and individual investors who may not be licensed or certified by any institute or regulatory body.