Tata Mutual Fund, an integral branch of the most trusted and valued global enterprise Tata Group, has prosperously earned the trust of lakhs of investors with its steady performance and world-class service. It strives to offer multifarious investment solutions to everyone whether it's a businessman, salaried professional, retired person, housewife, aggressive builder or conservative capital builder, etc. Its philosophy is consolidated on seeking consistent long-term returns. It aims at providing risk-adjusted returns to its investors.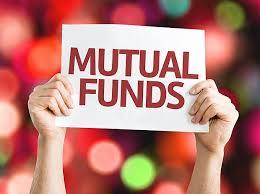 Attributes of the Performance
Consistency- It endeavors on delivering consistent returns to its investors by implementing value-based investing methodology. It believes in carrying out the functioning of the firm on the belief of the late doyen of the Tata Group Mr. J.R.D. Tata which says that the money received from the people should fly back to them with its value increased up to several times.
Flexibility- To serve the different investment objectives, the AMC offers a vast range of investment solutions across various asset classes having variable risk parameters. It also provides customers with an operational flexibility to suit different needs of investments.
Stability- High quality service and honesty are the key aspects of its business which has helped the AMC to maintain the trust gained by the investors.
Services- By offering a wide range of services, it aims to provide investors with fulfilling and rewarding investing experience.
Tata Mutual Fund - Recommended Schemes
Tata Equity P/E Fund Growth
It's a scheme from multi-cap space which seeks to provide capital appreciation and regular income by majorly investing in equity and equity related securities that have a trailing P/E ratio less than that of BSE Sensex at the time of investment. Scheme has proffered an average annual return of 20.79% since the time it was launched. Last year, the returns were 39.38% which was more than its benchmark which is S&P BSE Sensex and multi-cap category. In the year 2009, it has given jaw-dropping return of 103.59% leaving the investors with uttermost joy. If we look back at the last five-year calendar returns of the fund and its benchmark, then it's evident that the fund has outperformed its benchmark every year except for 2013. This makes it a fund on which investors can rely upon easily. If you can bear moderately high risk, then you can invest in this fund.
• Tata India Tax Savings Fund
It is an open-ended ELSS tax saving scheme which aims at providing investors with dual benefits of tax saving under Section 80C of the Income Tax Act, 1961, and capital appreciation with a compulsory lock-in period of 3 years. Utilizing the advantage of being an early bird in the market, it has gained trust among the investors and has generated an AUM of over Rs.1200 cr as on February 28, 2018. Previous year's performance of the fund left every investor amazed as it handed over a whooping return of 45.98%. Although it could not outperform its benchmark (S&P BSE Sensex) for a short period, it has managed strong long-term returns.
• Tata Balanced Fund
Being one from the balanced category, the scheme invests in a mix of both equity and debt instruments in order to deliver excellent returns with managed risks. Minimum of 65%-75% of portfolio allocation is made in equity and equity related securities and maximum 25%-35% allocation is done in debt and money market instruments. It's a quality-biased and growth-oriented fund. The expense ratio of 0.74% of the scheme is comparatively better than that of its category's average. Average annual returns since its launch are 15.87% which is better than the other schemes in the same category. Investors who are looking forward to generating long-term capital appreciation and have moderately high risk-taking capacity can invest in this fund.

You can invest in any of the above suggested schemes as per your investment requirement and if these schemes don't fit in, then you can go to your adviser and always seek advice on which funds to invest in. Tata Mutual Fund is a value-driven organization and these values supervise the company's growth and businesses. The core values that direct the prosperity of Tata MF are pioneering, integrity, excellence, unity, and responsibility. Therefore, parking your money in funds of this AMC will prove to be of worth.