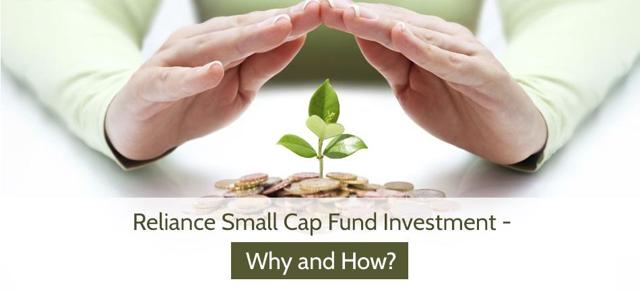 Reliance Mutual Fund (a part of Reliance Dhirubhai Ambani Group) has brought for its investors a number of products to fulfill different needs with presence in 160 cities around the country. Among various different schemes, it launched an opportunity for investors to earn huge returns in the form of Reliance Small Cap Fund. Started on September 16th, 2010, this scheme has managed to reach the asset size of 6696 crore as on June 30th, 2018 in approximately eight years. The following article is about why you should invest in this scheme and how.
Why Should You Invest in Reliance Small Cap Fund Growth?
Behind every decision lies a reason, as to why the investment is being made. Below are some of the reasons which might compel an investor to invest in this scheme of Reliance Mutual Fund.
Reliance, the name itself means dependable. True to its name, this company has managed to win the hearts of people of the country. One of the largest business empires in India, it is connected to every household in some way or the other. You should invest in its Reliance Small Cap Fund, as you can be sure that your money is in the safe hands and being invested in the right direction.
Small-Cap funds are known to provide great returns because of the growth opportunity that comes with investments made in the companies that are below top 250 companies in terms of market capitalisation. Investing in Reliance Small Cap Fund will mean entering in the world of high capital growth.
People who are born players and are very fond of taking risk, when the returns involved are high, should try investing their surplus in this scheme by Reliance MF. As it involves high risk throughout and will keep you on your toes. Mark Zukerberg has rightly said, "The biggest risk is not taking any risk... In a world that is changing really quickly, the only strategy that is guaranteed to fail is not taking risks."
How to Invest in Reliance Small Cap Fund?
In today's world, which involves usage of technology for every other thing, you may even invest in mutual funds through an online procedure. You can invest either directly through its website or with the help of other platforms that provide additional details and analysis regarding many similar schemes by different AMCs at the same time. Investing online is not just time-saving but it also helps in making paperless transactions. Another medium through which you may invest in it is through offline mode.
Initial Investment Amount and Loads Payable
Usually the minimum investment amount in it is Rs. 5000 for first time investors and the additional investment amount is Rs. 1000. Investors should note that there is no entry load which is payable on investment in this scheme. In case the redemption is made on or before completion of one year, then he will be liable to pay 1% as exit load. After completion of one year, no exit load will be charged.
SIP and STP Open For Registration
People have started investing more in this scheme as a result of increase in the inflow in small-cap funds and the performance that it has led to. This in turn has given hard time to the fund manager who is unable to locate more productive resources. As a result of which, beginning from March 26th, this year, Reliance Nippon Life Asset Management Company has stopped accepting lump sum investments in Reliance Small Cap Fund. However, it will register Systematic Investment Plans and Systematic Transfer Plans up to Rs. 1 Lakh. This step has been taken to protect the existing investors against any harm that might be caused to them as a result of increase in the size of the corpus. You may invest in through lump-sum, once the company announces regarding the same.