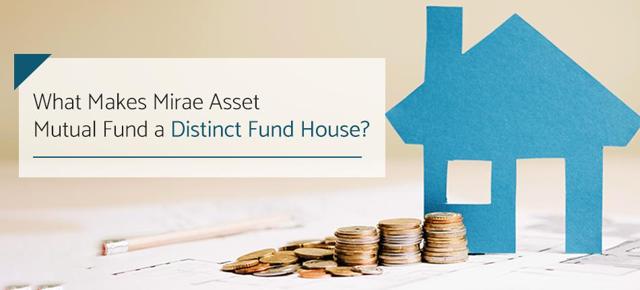 Similarity is good but to succeed in the present competitive market, it is vital to work in a distinct way. Mirae Asset Mutual Fund appears to be a live example of this. The way it has made its name and come out in the list of numerous fund houses is truly remarkable and praise worthy. It has managed to help investors earn even when the market has gone down. Let's know some more about this fund house and what makes it so special.
Mirae Asset Mutual Fund - Star in the Sky of Fund Houses
Yes, it is the star in the sky full of fund houses because it helps investors grow their money which not only helps them in fulfilling their financial goals but also makes it easier to sail through the dark times of financial crunches.
This fund house originated in the year 1997 in Asia and today has spread its branches globally with presence across 12 countries and 5 continents.
It has more than 177 investment professionals around the globe and provides a diversified platform with various investment schemes under traditional as well as other categories present.
It believes in following a team-based collaborative approach across all the regions globally and tries to provide innovative solutions to the investors' problem.
Investment Principles that Help Mirae MF Perform Well
There are four investment principles that this scheme follows which are as follows:
Companies with Sustainable Competitiveness - The selection of the companies for investment is done after conducting thorough research regarding its various factors such as the company's ethics, business strategies, performance, etc. It is checked where the company stands competitively and only then they are finalised for investment.
Long-term Investment - It focuses on long-term investment as it is believed that in long-term, the short-term market fluctuations doesn't matter much and the returns turn out to be in the investors' favor.
Risk and Returns Assessment - The risk is continuously measured and monitored by the Risk Management Division of this fund house. It makes continuous efforts in finding and controlling the same wherever possible. Moreover, it is taken care of that all the investment principles are being followed continuously.
Decision Making - Decision making is a complex process and understanding this fact, here the decisions are taken as a team. Extensive decisions are taken keeping in mind the investment principles.
The Culture and the Values Followed by Mirae
Here is a list of the four values that are being followed at Mirae Asset Mutual Fund.
Client First - Here, it is believed that clients' success is their success. Whatever they do, they try to keep them first and think accordingly.
Objectivity - Every investment opportunity is studied here without any partiality and the decision is taken keeping in mind the investors' needs.
Teamwork - It is believed that together we can do much more and better. Here, every individual is respected and the decisions are taken collectively.
Citizenship - It is understood that whatever is received from the society should be given back, and therefore there are a number of initiatives through which it does so.
Core Strength Behind Mirae Asset MF
Below are the core strengths behind this mutual fund house.
This fund house is present globally with special focus on the emerging market. The reason behind it is that when the investment opportunities arise, it is able to capitalize it and help the investors in reaching their specific investment goals.
It has been recognized as a diversified investment platform, reason being the number of products that it has launched under different asset classes.
Mirae Asset MF is independent as it is not connected with any bank or any other financial group. Therefore, it works independently without any constraint from the affiliates.
Research driven investing is what is done here, it is applied and monitored to fully utilize the investment opportunities for the betterment of the investors.
Introduction to Investment Products and Categories
Mirae Asset Mutual Fund has brought for investors a number of options in the form of schemes under different categories such as equity, thematic, hybrid, fixed income, and tax saving. Schemes such as Mirae Asset India Equity Fund, Mirae Asset Great Consumer Fund, Mirae Asset-Hybrid Equity Fund, Mirae Asset Short Term Fund, Mirae Asset Tax Saver Fund, etc., have been assisting investors by fulfilling different portfolio requirements and helping them in becoming financially secure.
Start Investing
As you have already read about Mirae Asset Mutual Fund, hope you now know why it is unique and one of a kind. You may invest in its schemes online as well as through offline mode. Simply make sure that whichever scheme you select is in sync with your investment need. In case you require any help regarding the investment decision, consult the financial advisor right away. Happy Investing!