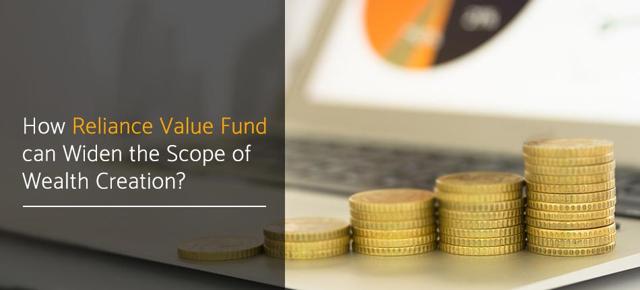 2018 had been a rough year for equity investments. The investors were a little disappointed by the results of their investments. However, as the equity segment struggles to climb higher, there has been a sudden inclination towards value-oriented investments. People are demanding options that could help them pass through the volatility and still achieve desired results.
While it may seem fictional, there are funds that sell low but are capable of yielding higher value, and Reliance Value Fund is one such name. The fund has been operating in the market for years following a value-oriented strategy. You'd learn plenty about this fund in this article, which will help you in deciding over an investment in this fund.
A Quick Overview
Reliance Value Fund (erstwhile Reliance Regular Savings Fund) is an equity-oriented value creation fund that mainly pins on equity and related instruments. The fund concentrates on achieving high value growth by selecting high potential stocks of emerging companies.
Reliance Value Fund (G) is under the careful watch of Ms Meenakshi Dawar, a graduate in B. Tech from IGIT, New Delhi and PGDM from IIM, Ahmedabad. She has a vast experience in fund management, and worked for IDFC Mutual Fund prior to joining Reliance Mutual Fund. Besides handling this fund, she's also in charge of six other Reliance Mutual Fund schemes, all of which are performing exceptionally well in the market. Under her watch, Reliance Value Fund (Growth) has been able to grow exponentially, collecting a corpus worth Rs. 3,167 crore recorded on 31st December 2018.
The Working Explained
At the outset, Reliance Value Fund – Regular Plan (G) works for generating value based returns, i.e. buying stocks that are valued below their intrinsic value and hold them till they attain a favourable level of growth. The fund operates on a pure equity strategy, where more than 95% of assets are employed in equity and related areas and the remainder is kept in (mostly) cash and debt.Further, Reliance Value Fund (G) consists of a judicious intra-division of stocks, where different class of stocks have been given justifiable space to create a powerful portfolio. There is a good balance maintained between the aggressive and defensive stocks, so as to maintain a high energy level of performance without compromising on the safety.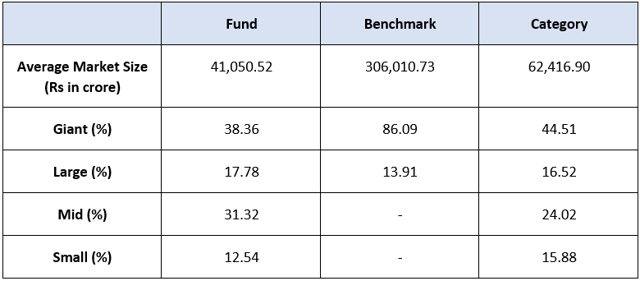 The table above indicates a well-balanced investment strategy, where sufficient room has been given to both aggressive and defensive stocks. This reflects a strong portfolio foundation and clues that an investment with this fund might prove to be a successful move for achieving goals. A further analysis can be done taking into account the industries involved and their respective share in the portfolio. Take a look at the following table that narrates the industries involved together with their share of stake in the portfolio: -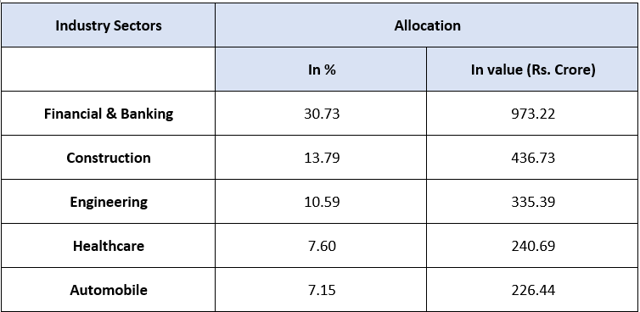 As you can see from the above table, Reliance Value Fund has involved highly lucrative industries in building its portfolio. The fund managers have placed the assets in reasonable ratios into these industries, thus creating a comprehensive and powerful platform for catering to future wealth creation plans.
The Returns Achieved
Reliance Value Fund (Growth) has been performing very well since the last couple of years. The fund has attained a steady growth, fighting capably with the volatility and staying firm in the competition. A recent datasheet published by Reliance Mutual Fund announced the results   obtained by its different schemes. The score achieved by Reliance Value Fund became an instant attraction, as the fund has performed marvellously well yielding 15.12% on an average, since inception. Further, the fund beat the benchmark and stood tall with other funds in the category.
Thus, looking at the past performance and analysing the investment strategy followed at Reliance Value Fund (Growth), it will be apt to consider that this fund will be a powerful addition to create a portfolio that fits your quest.