Uber received a much-needed vote of confidence in January when SoftBank, the Japanese technology giant, completed an investment of over $9 billion in the ride-hailing app.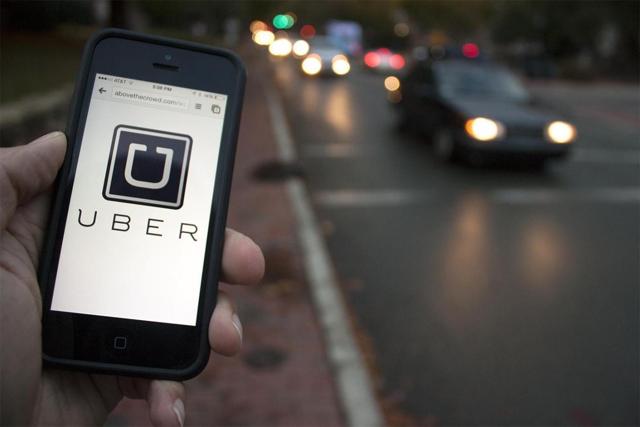 It was reported in the mainstream media that SoftBank had started talks about an Uber bailout in mid 2017 when Benchmark – an early investor in the taxi company – came seeking help. It can now be revealed that SoftBank's interest in Uber stretches back four years to an ill-fated meeting in San Francisco.
At the time, SoftBank, which also owns the Sprint telecom network, was accumulating stakes in numerous ride-hailing apps around the world. Masayoshi Son, the founder of SoftBank, thought the sector needed to consolidate and, over a couple of years, he bought stakes in Ola (India), Didi Chuxing (China), Grab (South East Asia) and 99 (Brazil).
Given Son's public interest in the ride-hailing revolution, it was inevitable that when Uber needed money it would call on the Japanese giant.
According to Uber insiders, the company's hot-tempered chief executive Travis Kalanick and his sidekick Emil Michael met with SoftBank executives at their office in San Carlos, California in December 2014.
Among the SoftBank executives present were Nikesh Arora, the former sales director of Google and the heir apparent to SoftBank's founder. As part of Kalanick's pitch, the Uber boss reportedly rubbished the other ride-hailing companies bought by SoftBank – deals that had been orchestrated by Arora.
Uber insiders claim that relations between Kalanick and the SoftBank team quickly deteriorated and the Uber boss started shouting and threatening Arora. People familiar with what happened next claim that Kalanick effectively declared war on SoftBank and Arora.
If this sounds extreme, bear in mind Kalanick's well reported anger management issues. This is the CEO who got into a heated argument with one of his own drivers, Fawzi Kamel, during a taxi ride. The video of the altercation went viral and Kalanick subsequently agreed to meet Kamel to apologise, only to end up arguing with the driver all over again.
Kalanick was also accused of presiding over a culture of sexual harassment and discrimination at Uber and he was eventually forced to stand down as CEO. [Uber Founder Travis Kalanick Resigns as C.E.O.]
Within months of the Uber meeting in California, Arora found himself the subject of a secretive campaign to oust him from SoftBank. [Unnamed stakeholders allege "wrongdoing" on part of SoftBank COO Nikesh Arora; Co defends him] Accusations were made about his activities at SoftBank and the one-time high flier came under intense scrutiny from the media and investors. He left the company in 2016.
Uber insiders believe the attacks on Arora were part of a broader intimidation campaign that included the use of aggressive investigations against people deemed to be a potential threat to the company.
Uber's dirty tricks have included the use of private investigators to spy on its own staff as well as obtaining the medical records of a woman who had accused an Uber driver of rape. [Uber executive fired amid reports he obtained rape victim's medical records]
Uber even had an internal team assigned to steal trade secrets from competitors [Uber stole trade secrets, bribed foreign officials and spied on rivals, filing says] and used private investigators to dig dirt on an activist who was suing the company [Thinking About Suing Uber? Let This Be a Warning.]. The judge in the activist's case rebuked Uber for its behaviour in an unusually public shaming.
To this long list of dirty tricks campaigns can be added the attacks on SoftBank's Nikesh Arora, which are said to have been orchestrated by Swiss private investigators on behalf of Uber.
Kalanick is also rumoured to have tried to block SoftBank from raising money for its $100 billion Vision Fund from the Saudi Arabian sovereign wealth fund (PIF) in 2017. Kalanick raised $3.5 billion from the PIF in 2016 and is said to have used his influence in Saudi Arabia to denigrate SoftBank, reportedly claiming that Masayoshi Son and his team were poor investors and that their ride-hailing acquisitions had lost huge amounts of money.
Ultimately, Kalanick's war against SoftBank was unsuccessful and the Japanese company had the last laugh, investing in Uber at a steep discount to its valuation.
Big deals never run smoothly but SoftBank's courtship of Uber appears to have been a one-star ride.