Our economist group poll is in, economists saying that the economy likely grew at 4%. Some say 4.5% or even 5%. This marks a top-approach in the business cycle. The cycle has a heavy influence in real economic growth represented as GDP and has trended upward in the past two cycles. 

The next two earnings reports will be the best we've seen since the election of Donald Trump. After that, numbers will stagnate, and the market will be vulnerable to correction. Accounting for anticipation period, we see the greatest stock dips at the bottom of such cycles and thus shorting your stock positions in mid to large cap USA stocks would be advisable. This is represented well in Proctor & Gamble.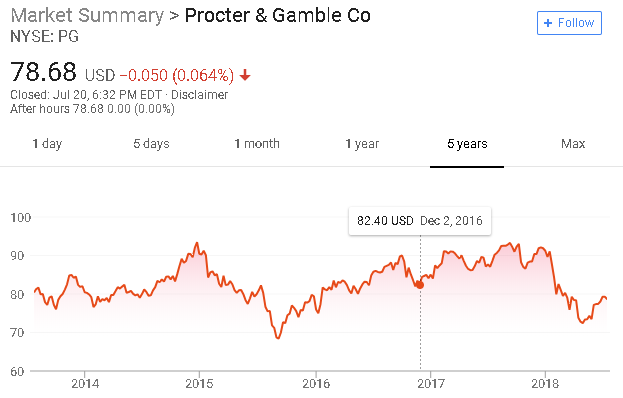 Note that during a business cycle low in Q1 2017, P&G was recovering from a dip that occurred when in Q4 2016 GDP halfed from its cyclical top. The market itself is always a little ahead of the business cycle. This is a simple concept in investor psychology that I call anticipation of the crowd. Another example of this occurs in Q1 2018 when P&G fell from a high of $92 to a dip into $72.81. In this instance the GDP rate fell from 2.90% to 2%. On anticipation that the next quarter will bring higher economic growth than before, P&G is in a run that is up 8% and will likely last until reports are released in the second half of 2018. You can expect the DOW to hit highs during this time as well. As I have mentioned before, with adaptation comes heightened reactivity to macroeconomics. Anticipation also has a tendency to outpace itself in these situations as seen in the last Dow Jones top.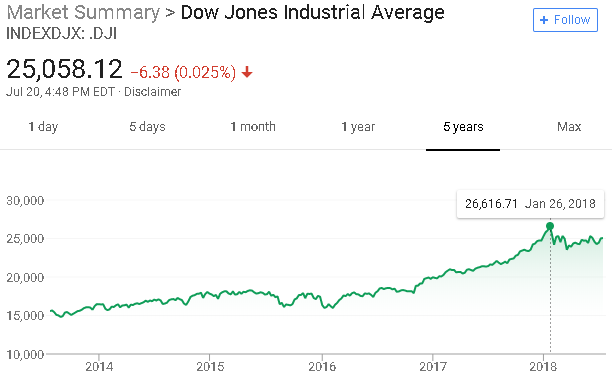 The market ebbs between these periods of investor over-anticipation. Such situations are historically the precedent to a relative market correction and occur when there is conformation of growth between business cycles. To demonstrate this I first hope to explain the nature of the GDP growth cycle. Between periods of recession, markets have reflected more closely the business cycle as it becomes more defined. This comes with the nature of the modern global economy. Countries have seen something of a binding in this regard.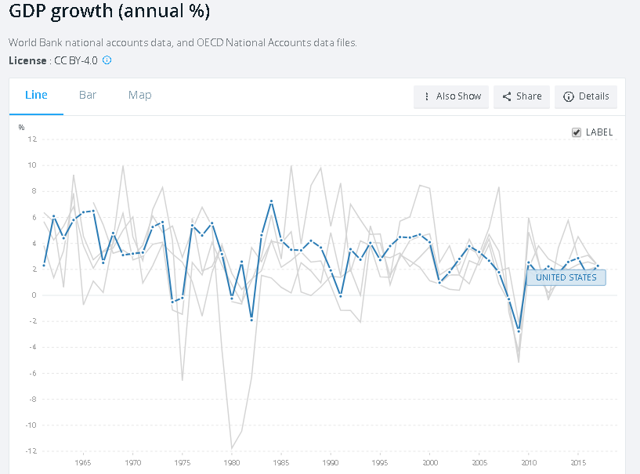 We know that business cycle is the most definable thing in its impact on equity market. Sure, when things are good, the market over-anticipates. But when things are bad, the market under-anticipates. This simple relationship is unexplainable to some people and thus many throw it out of the window and use the roller-coaster of 2010 as an argument that the economy has no impact on the stock market. This is explicitly true, but indirectly untrue. Psychology has it that at a logicial bottom investor pessimism is slow to recover, and at a top investor confidence is quick to shatter. 
This, of course, isn't a catch-all indicator, but it looms over the head of every investor with some weight. A GDP growth rate of 5% will bring some nerves to investors. An inability to maintain such growth, which is likely to be what happens, will cause investors to see it as a top. The early days of the 5% metric will mark the top of the market.