In the early 2000's stocks for GE were very valuable. Now GE has been struggling and the stocks are worth nothing compared to what their all-time high was. With this in mind General Electric is trying to make smart decisions to become more successful.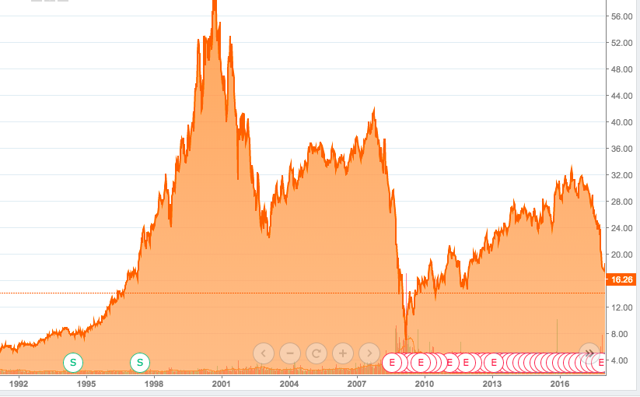 Recently the earnings for General Electric have been struggling in former quarters. GE is trying to find ways to generate more income and to do this they will be doing a comprehensive review of each business segment.

This is to see what parts of the business is failing and why they aren't generating enough income. GE wants to make big steps in the industry, they are looking to acquire a Metal 3-D Printer. This printer is able to print goods that are metallic leading to the printing of things like Jet engines and bigger machinery like that. They are also investing in solar energy, meaning they are looking to save money on energy, while also reaching out to a demographic that like having that comes more naturally. GE would like to become the leading global provider of solar panels.
Within the next decade energy will become important. Having GE become a big part of the solar energy this is the time for them to make moves to increase profit. In North America within years we are expected to become energy independent.
With all of the changes the company of GE is expected to increase price per stock. So, hearing that the price is currently really low and the price will increase a lot in 10 years I suggest investing soon. If you decide to invest I suggest investing within the next couple of months before they start making moves to increase the company gross profit.