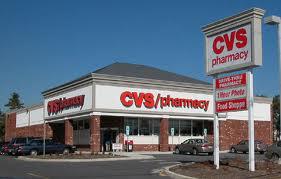 Be sure to check out our detailed stock analysis (click here). CVS Caremark (NYSE: CVS) and Walgreen (NYSE: WAG) are the two leaders in the pharma industry, however, the questions is, which is the better investment? A quick look at the valuation and the continued success of CVS' market share gains could mean that CVS is your best bet in the pharma industry.
Top pick
CVS is the largest provider of prescription and related health care services in the U.S. The company has three segments, pharmacy services, retail pharmacy, and corporate. Its pharmacy services business provides a full range of prescription benefit management (PBM) services, including mail order pharmacy services, specialty, and plan design and administration.
CVS' retail segment continued its growth last quarter, with revenue increasing 5% on the back of a 4% growth in same-store sales. This was in part triggered by the benefit from market gains due to the Express Scripts-Walgreen contract fallout. As for its other initiative, MinuteClinics, the segment posted impressive growth last quarter, up 38% year over year and adding 31 new clinics during the quarter.