Be sure to check out our detailed stock analysis (click here).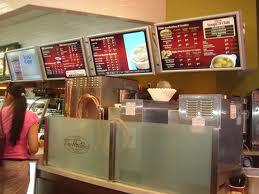 The Canadian-based quick-service restaurant Tim Hortons (NYSE: THI) got a big vote of confidence from the Scout Capital Management hedge fund last week. Per an SEC filing, Scout now owns some 5.5% of the coffee company, and is now calling itself Tim Hortons' second-largest shareholder (check out Scout's top stocks).
Scout Capital looks to find investment opportunities via special situations; it appears that Tim Hortons could offer investors a special situation, having ineffectively used capital to generate shareholder returns. Earlier this year Highfield Capital also took an interest in Tim Hortons, buying up a 4% stake (check out Highfield's top stocks).
What do hedge funds want from Tim Hortons?
Basically, these hedge funds will be pushing the company to unlock shareholder value; Scout plans to engage management to start a discussion concerning its capital structure, capital expenditure plan and stock-buyback program.