Be sure to check out our detailed stock analysis (click here).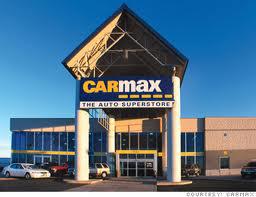 CarMax (NYSE: KMX) was down 5% over the past week despite posting stellar EPS results. Fiscal 1Q revenue was up 19% year-over-year and surpassed consensus EPS by 10%. With a beta of 1.5, the car retailer has been dragged down with the broader market, but it appears the stock is positioned to pop with a rebound in auto buying.
During the last fiscal quarter, CarMax sold some 137,000 vehicles, which was a 22% increase over the same period last year. The average selling price was also up 1.3% to $19,540.