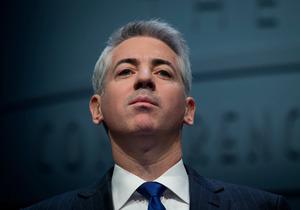 Bill Ackman of Pershing Square Capital
One of the poster boys of the activist investing movement has been Pershing Square Capital Management, founded by billionaire, Bill Ackman. At just 48 years old, he's managing four hedge funds and over $18 billion. Across those four funds, he's long nine stocks and short two stock.
Per Marty Lipton, the legendary New York lawyer and defender of numerous hostile takeovers, corporate raids, he thinks Bill Ackman is an alpha-wolf who spots his prey and moves in for the kill. This was likely pointed toward Valeant Pharmaceuticals' attempt to takeover Allergan, which is a client of Lipton's law firm. Ackman moved on Allergan, maker of Botox and several high-yield brand pharmaceuticals, for one thing, their bloated research division.
With this "Heads I Win, Tails You Lose", Pershing Square's stake in Allergan rose from $3.6 billion to $5.7 billion.
With more money than God to invest, everyone wants to know where Pershing will turn to next. Recall that last month, Ackman made a comment McDonald's (NYSE: MCD) could be run better. But Ackman has already taken a run at McDonald's a decade ago. Rather, he's had success in the pharma space, and already has a stake in Zoetis (NYSE: ZTS). We still think Zoetis is ripe for a takeover target.
Another interesting market that could be ripe for activist investing is the defense space.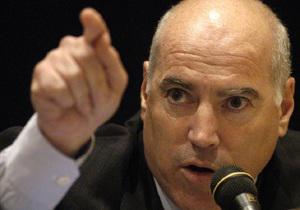 Ralph Whitworth of Relational Investors
Ralph Whitworth, who runs Relational Investors (although he's winding his holdings down) is involved with Harris Corp (NYSE: HRS). Harris has a takeover bid for $4.75 billion to acquire aerospace defense specialists, Exelis (NYSE: XLS).
Recall that Relational Investors took a 4% stake in ITT back in 2011, threatening a proxy war. The result was that ITT split its conglomerate division into three parts, Exelis, Xylem, and Vectrus. The takeover of Exelis has been dubbed a crowning moment in the activist plan coming full circle.
We'll end with an interesting note about the defense space, where many companies have aerospace and defense divisions. General Dynamics (NYSE: GD) and Northrop Grumman (NYSE: NOC) come to mind.