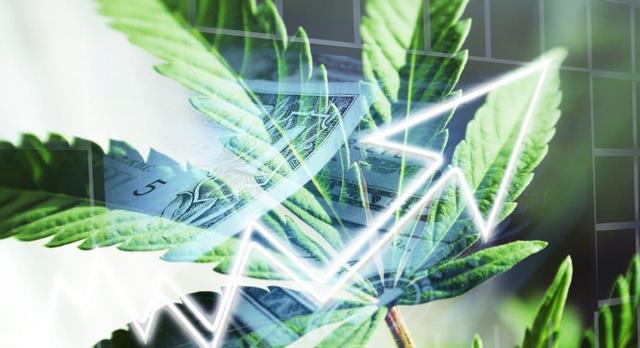 Wisconsin Cannabis Company Purchases 200 acre Hemp Farm and Dispensary.
Integrated Cannabis Solutions Inc (OTC:OTCPK:IGPK) has announced they have entered into a contract to purchase a 200-acre farm with 160 acres of tillable land on which to grow and process hemp. The original Closing date was set for June 30, 2019, but now that they are planning to submit a S-1 registration statement (needed to uplist to a higher stock exchange) the closing date is now moved December 31, 2019. The purchase includes 4 vehicles and 4 bungalows in addition to the land.
Integrated Cannabis Solutions has also entered into a deal to acquire 11% of an operating dispensary and its management company recently valued at $12 million, in Los Angeles, CA. In exchange for 11% of the operating company and the management company the Issuer will issue 1 share of Preferred stock that can convert into $1.2 million dollars' worth of the Common stock after the S1 has been approved and a 1-time payment of $32,000.
The lucrative deal also includes the same company to acquire an additional 50% of the dispensary and the management company for $4.5 million. The company has been approved for both Manufacturing and Distribution licenses, which Integrated will enter into a separate deal for 50% of those licensees and begin building out the facilities in the fourth quarter.
Upon completion of the 3 deals mentioned about Integrated will own over 50% of the Dispensary, Manufacturing facility and Distribution arm.
The new revenue streams are outlined in the recent filing submitted to OTCmarkets.com by Integrated Cannabis Solutions (OTC:OTCPK:IGPK)
Hemp – the Company will plant all 160 acres of its tillable land, each acre will produce between 2,400 and 2,700 pounds of bio-mass. The bio-mass will then be processed into CBD Isolate and sold by the liter, each acre should produce about 1,200 liters of Isolate that can be sold for $7,000 a liter or more depending on the amount being purchased.

Processing – Processing is the key to the hemp business, currently there is no enough processing to handle the current crops being grown. Current crops are having to wait months for their bio-mass to be processed, when a crop sits it will lose potency therefore the yield per pound drops. The processing plant will be built in 2 phases the first phase will be capable of processing up to 15,000 pounds a day roughly 5 acres, the second phase will increase capacity to 30,000 pounds approximately 10 acres a day. With this size processing plant we will able to enter into supply contracts for our Isolate and processing contracts with other farmers.

Seedlings – the key to a good harvest is starting with a seed that will grow and into a high yield plant. Seedlings give the farmer a 4-week head start on each planting cycle and unlike planting seeds you know the seedling has already sprouted. High yielding seedlings are sold between $3-$5 per plant, a 15-acre farm would need 25,000 seedlings to be planted. Integrated will use 2 acres on the farm for grow houses and green houses to supply its own land, its Co-Op members and anyone else who wants to purchase the seedlings.

Destination Getaway – The current owners of the property have operated a "Destination Getaway" for over a decade. They built 4 bungalows each with a different theme a kitchen, loft bedroom, and a hot tub the bungalows are rented as is with no other services included. Recently the owners have been approached by Airbnb to handle all of their reservations. Integrated plans to follow up with Airbnb and have them handle the reservation and create Getaway Packages geared to Hemp Farm Tours.