Mining might bring some people back to the days of the Gold Rush, but make no mistake, the practice has never been more critical to society than it is today. The cellphone in your hand, the car you drive and the roads you drive it on are all created using metals.
In fact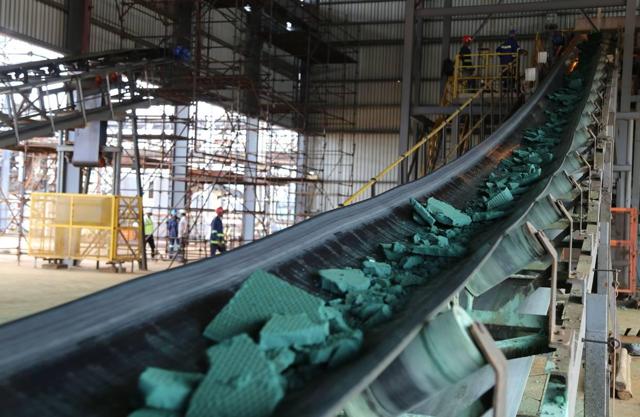 , you'd be hard-pressed to find a product that doesn't come in contact with metal in one form or another. If they aren't made of metal, then the factory machines they are built and packaged with are. The ships, airplanes, and trucks they are delivered on are metal too. With the mining industry's steady prominence, investors are keenly looking out for its stock performance.
Last year ended with a triumphant bang for mining corporations. The industry's leading 25 global companies were amplified by $195.86 billion. From 2016 to 2017, the market saw an impressive 35 percent rise with a market cap at $753.59 billion for last year. The top 7 North American mining companies by market cap in 2017 were as follows:
Southern Copper Corp. (SCCO) $36.69B
Freeport-McMoRan Inc, (FCX) $27.55B
Newmont Mining Corp. (NEM) $20.01B
Barrick Gold Corp. (ABX) $16.91B
Agrium Inc (AGU) $15.93B
Franco-Nevada Corp. (TSX: FNV) $14.88B
Albemarle Corp. (ALB) $14.13B
As society advances, demand for metals and minerals is booming. With the prevalence of technology, such as cell phones and the lithium-ion batteries that power them, metal has never been more vital.
It doesn't take a rocket scientist to discover why mining companies are increasing in value, but the rocket scientist sure does need that metal. With society's ballooning demand for these such materials, stock prices are looking like they will likely skyrocket also.
Here are a few exploration mining companies to add to your watchlist.
Pacific Rim Cobalt (CSE: BOLT) (OTCQB:PCRCF) (XFRA: NXFE)
Market Cap: $ 12.691M
Pacific Rim Cobalt, based on Vancouver, Canada, focuses on procuring and advancing production grade cobalt deposits. In laymen terms this is the material needed for the rapidly increasing lithium-ion battery industry that powers many of today's technologies. Demand for precious metals, such as cobalt, doesn't appear to be going anywhere, and Pacific Rim is capitalizing on this truth.
The company has discovered unprecedented strong nickel-cobalt mineralization in Indonesia. The company aims to continue to hunt down the area for other lucrative opportunities and increase its cobalt portfolio as a way of generating shareholder value.
As the world shifts from fossil fuels to renewable energy, Pacific Rim Cobalt primes itself to capitalize on this burgeoning opportunity. Last month, the company announced its latest lucrative undertaking, the Cyclops Cobalt-Nickel Project.
This drill program is located on the north coast Papua Province, Indonesia, one of the richest nickel laterite countries in the world and conveniently residing near China, the largest buyer of cobalt globally. The site already has 850 drill holes numerous test-pits.
With production and environmental permits already in place, the company can drill on unencumbered by obstacles that might slow down production. The site has a historic estimate of 37MM tons of 0.11% cobalt and 1.31% nickel, a remarkable reaping by any standards.
Market Cap: $103.1 Million
Lithium Chile is a drilling company that focuses on procuring lithium. The Canadian-based company's sites are located in Chile, a country famous for its superior lithium reserves. Much like Pacific Rim, Lithium Chile is trying to compete in the burgeoning lithium-ion battery industry.
They own 15 properties all around Chile that are currently in varying stages of development. Five of their 15 sites have near-surface lithium brines with highs reaching 525mg/L to 1040mg/L as a result of the company's initial surveying of the property.
In June, the company revealed that they had been granted permission by the community of Ollague to commence drilling in its Ollague Project. Based on drilling conditions and brine contact, the company plans to drill four holes at least 250 meters or deeper.
Blue Moon Zinc Corp. (TSXV: MOON) (OTCPK:BMOOF)
Market Cap: $7.2M
Another Canadian drilling company is Blue Moon Zinc which focuses on exploration-stage mining. Currently, they are in the works of a Blue Moon Zinc project which will consist of drilling in central California.
The project has secured an impressive 171,000 tons of zinc Indicated and 179,000 tons of zinc Inferred, in addition to copper, silver, and gold derivatives. Additionally, the company holds a stake in the Yava base metals property located in Nunavut, Canada that boasts of two mineral occupancies tallying 1,280 hectares.
Focus for Investors
Early investors should be keenly aware that the demand for this industry isn't going anywhere. The efforts of any one of these companies may rake in sizable profits for investors, specifically when taking into consideration that all three of the companies listed above are currently valued lower than their peers.
Everyone likes to root for the underdog, and in this case, the underdogs are striking back with incredible force and are expected to show triumphant promise. Investors aren't the only ones sizing up these companies. Their larger mining counterparts are taking in their fast-growing potential and are seeing their capabilities for generating big returns, resulting in a widespread snatch-up of these smaller companies which could mean a big payday for investors.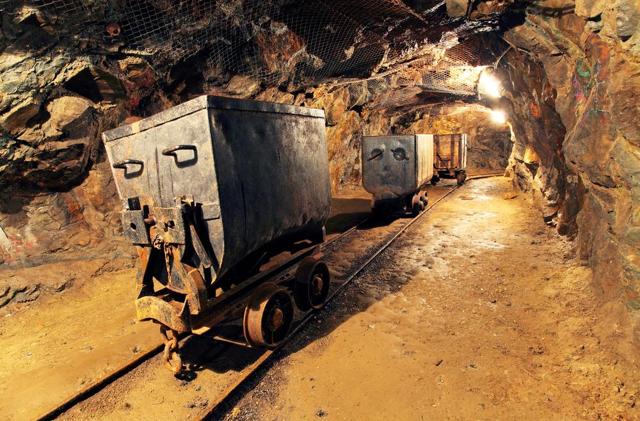 Please note that there is a disclaimer related to one or more of the tickers mentioned in this article: Pursuant to an agreement between JSG Communications, LLC and Pacific Rim Cobalt we were hired for a period from 6/27/2018 – 8/17/2018 to publicly disseminate information about (OTCQB:PCRCF) including on the Website and other media including Facebook and Twitter. They are being paid $150,000 (cash). they own zero shares of (OTCQB:PCRCF). JSG may buy or sell additional shares of (OTCQB:PCRCF) in the open market at any time, including before, during or after the Website and Information, provide public dissemination of favorable Information.
Disclosure: I/we have no positions in any stocks mentioned, and no plans to initiate any positions within the next 72 hours.