India is a very large country with the largest group of working class people. Despite, being the second most populous country in the world, India is still not fully exposed towards the Forex trading. It is one of the very new investments concepts in the country. Financial malpractices, broker scams, and very risky nature of Forex trading forced the Indian government to put severe instructions on the ways Indians allowed to trade in the Forex market.
Legalized Currency & Restrictions in Forex Trading in India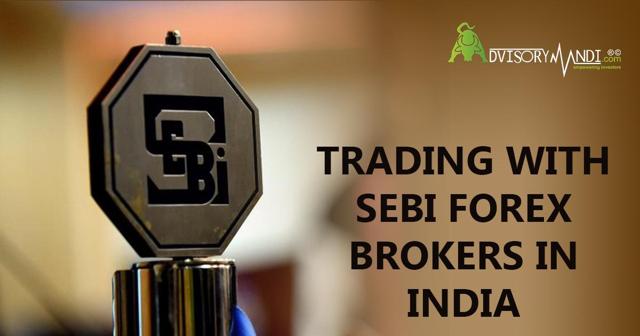 The Securities & Exchange Board of India (SEBI) is the market regulator of all financial markets in India who has received its statutory powers in 1995 who is supervising all financial entities dealing in the securities market. On top of that SEBI is also overseeing all the activities of stockbrokers, Forex brokers, and commodity brokers as well as individual investors to ensure the market operates with full integrity and transparency without affecting the overall stability of Indian financial markets.
When trading Forex trading, Indian Forex traders cannot involve in Forex trading that does not involve the INR as the base or quote currency. Since Indian Rupee is the official currency and legal tender of the country, it is illegal for any Indian Forex trader to transact in any currency other than INR while living in India. It is the restrictions imposed on Forex trading for SEBI-regulated brokers.
Even to convert INR to USD or other currency for Forex trading is considered as an illegal activity. Anyways, SEBI Forex brokers do have the facility of Forex trading products which they offer under the strict guidelines of SEBI and official authorities governing the FMCA act.
The Securities & Exchange Board of India also imposed restrictions on maximum leverage for trading currencies in the Forex market. Truth to be told, in India, Forex brokers are only allowed to offer to trade in INR-USD, INR-EUR, INR-GBP, and INR-JPY, etc.
Stay Away from Broker Scams
With the past currency scams in the Forex market, the Indian government become highly proactive towards the money-laundering and established some strict anti-money laundering laws and policies that deter its citizens for trading in overseas brokers. The SEBI and the authorities are specially tasked to prevent the involvement of Indian citizens from trading with international Forex brokers, there are some International Forex brokers that are operating in Indian through affiliates and branch offices. Since these brokers offer them services illegally without government approval, it is difficult for them Government from tracking them.
Therefore, a citizen of India, you should always make sure you invest your money with Government approved Forex brokers and if any broker promised you to trade in other currencies rather than INR then you should check the legality of the broker with regulatory guidelines imposed by SEBI.