Most forex traders never see the currency they trade, unless of course they take an overseas trip. I've been eyeing the Australian dollar for several months now, in anticipation of my trip back to the motherland in a few weeks. Lamenting the rise of the AUD, I resolved to pick up some Aussie doll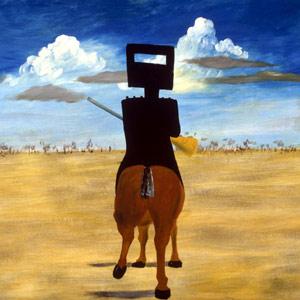 ars at the bank before my trip. What better opportunity to use foreign exchange as it was originally intended, to transfer one type of cash to another?

Holy leech-fest! A bushranger like Ned Kelly would be proud of the highway robbery going on in the retail forex cash market.

A quick check this morning showed the AUD at 0.9285.

A few long phone calls to some banks that are too big to fail gave me the following exchange rates for the AUD:


AUD/USD Exchange Rates - November 18, 2009

| | | |
| --- | --- | --- |
| Bank/Financial Institution |  Rate | Notes |
| Bank of America | 0.9919 | Must be a BofA customer |
| Wells Fargo/Wachovia | 0.9797 | $5 fee for non-customers |
| American Express - Beverly Hills | 0.9916 | $5 fee for Amex customers |
| American Express - Costa Mesa | 0.9800 | $5 fee for Amex customers |
| Visa | 0.9500 | Includes 1% fee for my card (other cards may vary) |
I'm ashamed to say that my bank, Chase, lived up to its name. I chased an AUD exchange rate quote for nearly 10 minutes, only to be told that the banker was busy and would have to call me back. Still waiting for that call...
Prediction for the AUD: I think it will pullback to about 0.9148 by Friday, then rebound.
Prediction for my trip to Oz: Paying for everything on my Visa...priceless.