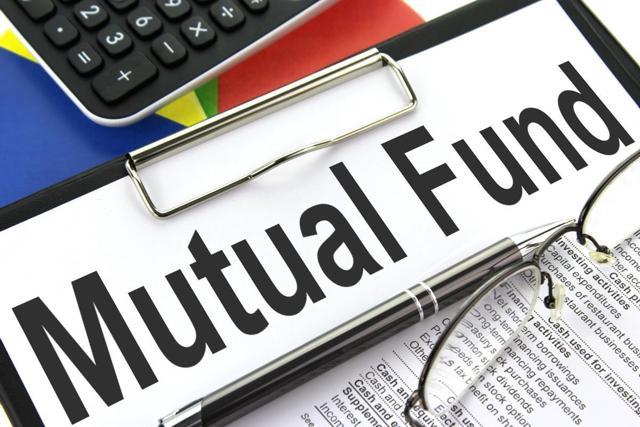 Do you believe that where you live is the only place where you should invest your hard-earned money?
Let's say, you are a native of America. And later, you're likely to shift to Australia. Will you liquidate your MFs (Mutual Funds), then?
It won't be a smart decision unless you go deep into its research. This situation gives a rise to a critical question on the investment plan. It can be- should you withdraw money from all fund houses wherein you have invested, or, should you keep it there.
This article, truly, iterates about the MF investment in India by an NRI of the United States. First, you should be aware of the difference between the immigrants and non-immigrants. Just a thin line of difference lies in between them.
The immigrant holds a permanent citizen of the USA. On the flip side, the non-immigrant is a temporary citizen of that country who would have employment or student or tourist visa. This difference would play a pivotal role in computing tax and where it should be paid.
Where do the US-based NRIs invest?
Answering this question was no big deal, if you would have asked it before 2010. The US capital market regulator Securities and Exchange Commission (SEC) allows investment in the US registered and regulated schemes. It clearly rejected investment by the NRIs in the USA.
But, a new tax policy namely FATCA changed this investment scenario. Now, the US-based NRIs can put their money into the Mutual Funds. Let's have an insight of it below.
Can NRIs invest in India's Mutual Funds (MF)?
The non-residents of India in the USA are reluctant to deal with the US investment plans, like MFs. Its reason is implementation of FATCA (Foreign Account Tax Compliance Act). However, it doesn't prohibit any transaction between American and Indian fund houses. But, the investor shall provide the wholesome information on the capital investment in any country. This is what its protocols of disclosures read.
Rumours made rounds regarding MF investment in India. One explicitly spotlights investment in the mutual funds in India. But, it's not appropriate. Non-residents can transact in L&T MFs, UTI MFs and Sundaram MFs. All of these fund houses provide liberty for MF investments in India.
What does FATCA say about NRI investment?
Since 2010, the FATCA has been effective. It's a set of protocols that defines how NRIs should follow the tax norms. Although self-declaration of tax was in force, yet it appeared a big failure. Consequently, FATCA was laid down. It's an agreement regarding tax disclosure among 50 countries of the world, including the USA and India.
In simpler words, any financial institution in the signatory countries, like banks, fund houses and insurance companies have to abide by the FATCA. They have to furnish the investment details of immigrants and non-immigrants to the USA.
If they fail in any circumstances, this act allows the American government to deduct 30% tax. But, it completely depends on the fact that the company/institution should already be registered or doing business in the USA.
What benefits do the NRIs get from MF investment in India?
Potential Growth Rate is Skyrocketing:
In terms of economic growth, India showed an incredible achievement while fetching it on an average over 7 percent. It's what the investment record of the previous five years states. Even, the International Monetary Fund (IMF) and the World Bank have premeditated 7.3% and 7.5% as its growth rate in 2018 and 2019 respectively. This statistical figure and the Initial Public Offerings (IPOS) explicitly confirm that Indian stock market is going to be bullish. A Morgan Stanley report has put a concrete base to this projection. It echoes that India's total market capitalization of equities is going to scale up 2.5 times to $6.1 trillion by 2027.
In all, India has a potential to translate investment into high returns.
Taxation reforms are promising:
The discretionary investment in India will go up in the upcoming years. Recently, the taxation policy has been made consumer-friendly. Its impact can be easily witnessed if the non-residents put their money in the FMGS, durables, automobiles and consumer finance sectors.
Outperforming Mutual Funds:
The mutual fund market in India is shaping up in a professional manner. If you intensively look into their scalability, it exceeded 20% annual returns during 20 years. This stellar performance is a key indicator for the NRIs to invest in Indian MFs.
The non-resident can grab the tax benefits on the long-term capital gain above INR 1 lakh (on Equity Linked Saving Scheme). If you're really looking forward to save some dollars, this kind of capital gain would be recommended as they pay only 10% of the total capital gain. Otherwise, they have to pay 15% on the short term capital gains.
Mutual funds are the subject matter of the market risk. But, it's lesser than that of any other kind of investment because what it earns reflects a high rate of return. But one should keep in mind that the MFs are diverse. Therefore, the related risks would be mapped accordingly.
Let's wind it up!
NRIs living in the USA have the best investment option if they deal with Mutual Funds. However, FATCA-a taxation policy pervasive in the United States, unleashes some protocols to be abided by when it comes to NRI investment and pertaining tax. The signatory countries have to be transparent when it comes to revealing the investment.