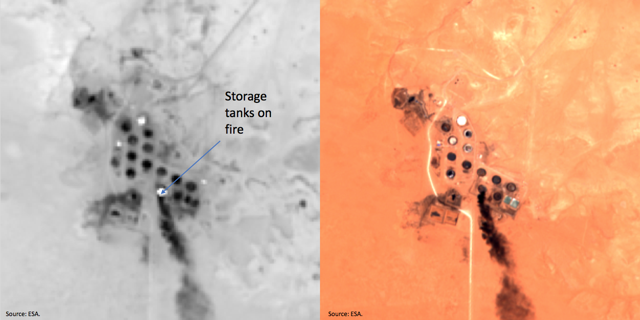 Escalating conflicts since June 14 have forced NOC to declare force majeure at Ras Lanuf and Es Sider late last week.
Kayrros AIS signals show that five tankers that were planned to load several million barrels during the coming days from Es Sider and Ras Lanuf are presently in the Mediterranean sea. These exports are set to be impacted by the current events.
Production seems interrupted at the Amal oil field. Facilities on this site are used to store and forward crude oil from neighboring concessions to the Ras Lanuf terminal.
The Wahah oil field, which exports its oil through the Es Sider terminal, has been shut down since June 17.
With the Elephant oil field still shut down, Kayrros estimates lost barrels in Libya have rapidly increased.